August Doorbell Cam Review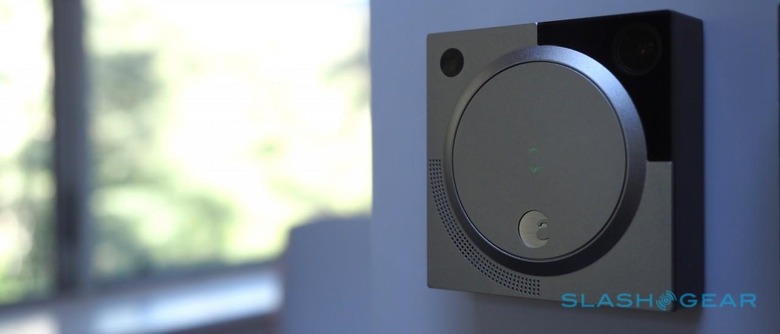 Home security is one of the cornerstones of the Internet of Things, and seeing who is at the door – and then optionally letting them in – is a growing market. August is following up its popular Smart Lock with the August Doorbell Cam, a handsome WiFi-connected streaming video camera which gives you a sneaky eye on the front door frame. At $199, though, before you've even bought the Smart Lock, it's not a cheap upgrade for your home security, but does the convenience make it worth it?
August is fairly proud of how DIY-friendly its products are, and the biggest hassle in the camera's installation may very well be power. While August's Smart Lock and the new Smart Keypad are both battery powered, the Doorbell Cam demands a power supply.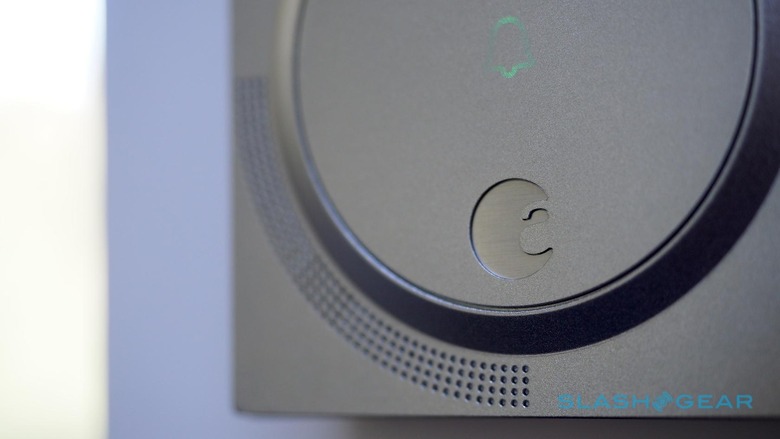 That's not uncommon for WiFi-enabled doorbells like this, and the usual advice is to switch out your existing, old-school bell push for the camera-equipped version. That's all well and good, as long as you're using a powered doorbell rather than a wireless one, and indeed that the fairly large, 2.7 x 2.7 inch square Doorbell Cam itself fits into whatever space the old button did.
Assuming you have the space and the power, installation is straightforward. First you attach the base-plate to the wall, and to the electrical supply, and then the camera mounts on top with a screw underneath holding them together.
August has an Installer Network partnership which, for a fee, will see someone come out and fit whatever devices you've bought. If you're familiar with which end of a screwdriver to hold, though, you should probably be okay.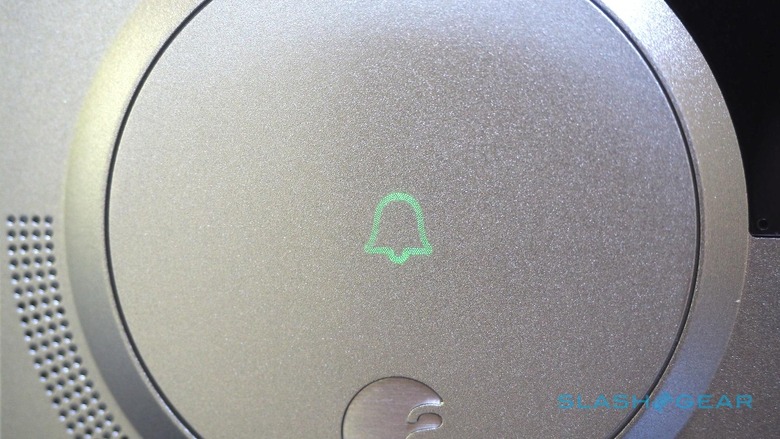 Doorbell Cam actually serves double-duty. As well as its own functionality, it also operates as a WiFi/Bluetooth bridge for August's Smart Lock: previously, if you wanted to unlock or lock your door while out of Bluetooth range, you'd need the $79.99 August Connect.
The range between the Smart Lock and the Doorbell Cam is fairly long, though obviously it'll depend how many floors or walls it's going through. It's enough that you could feasibly mount the camera on a gate rather than the front door, or have the Smart Lock on a side door if you preferred (or, since it only works with certain types of existing lock, if that's your only door that's compatible).
Everything is managed through the same August app. Once you've registered the Doorbell Cam, you can either actively start up the video stream to get a glimpse of what's going on at your front door, look at one of the periodic photos the camera snaps as the day goes on, or just wait for someone to press the button.
When the latter happens, the Doorbell Cam first snaps a photo. That's shown when you respond to the push-notification on your iOS or Android device, giving you the option to accept or decline the video call. While you think, August is actually setting up the stream in the background; sure enough, most of the time when I tapped "Answer" the connection was established in a matter of seconds.
Doorbell Cam's camera streams at up to 1280 x 960, though it can lower the resolution depending on the speed of your connection. In daylight, the quality is good, certainly with enough detail on a smartphone display to see who's there and make out detail on an ID card if it's held up to the camera, but there's no low-light mode or IR illumination.
[Update: August tells me that the Doorbell Cam's sensor was specifically selected for low-light performance without a dedicated night mode or IR illumination, meaning you get a color image not a monochrome one. Personally, I'd still prefer the ability to light up the scene, even if you lose color in the process.]
For the most part it was predictable, though I did have a couple of connection issues where the camera would fail to snap a preview image and then be unable to start the video stream.
Since you may not live alone, August flags up who answered the video call and then keeps a log of all activity – complete with the snapshot – just as it has done already with Smart Lock actions.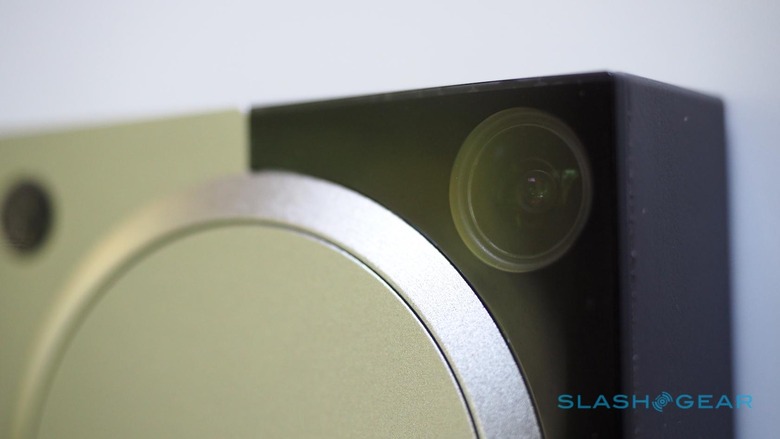 Video is one-way, of course – whoever is at the door needn't know you're talking to them from the bathtub – while audio is two-way, and you have to press a microphone button in the app to be heard.
If you have the August Smart Lock as well, you get a door lock button at the bottom of the video call. Hit that, and whoever has come calling is able to get into the house, too. Tapping the button a second time locks the door again.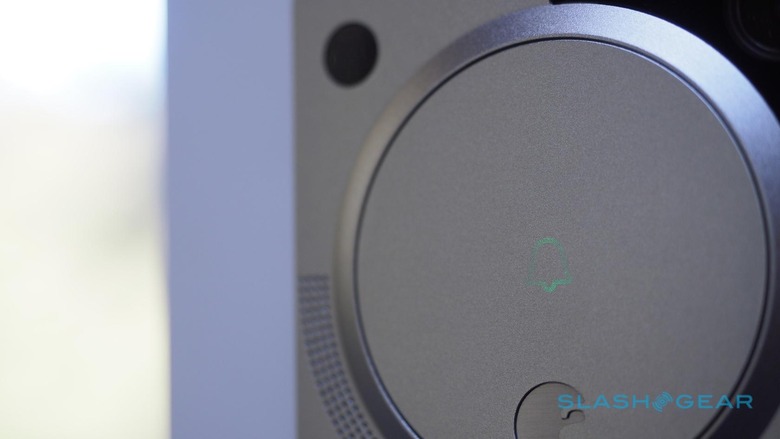 What you don't get yet – but will be able to within the next three months or so, August tells me – is motion detection and video replays. Eventually, the Doorbell Cam will be able to ping you if there's movement at the door, even if the person doesn't actually press the button.
Meanwhile, you'll also eventually be able to review recordings of each interaction through the August app.
Unfortunately, while you can link your August account to Nest's platform, Apple HomeKit, Logitech's Harmony Remote, and a couple of other platforms, there's no integration with IFTTT or Samsung's SmartThings yet.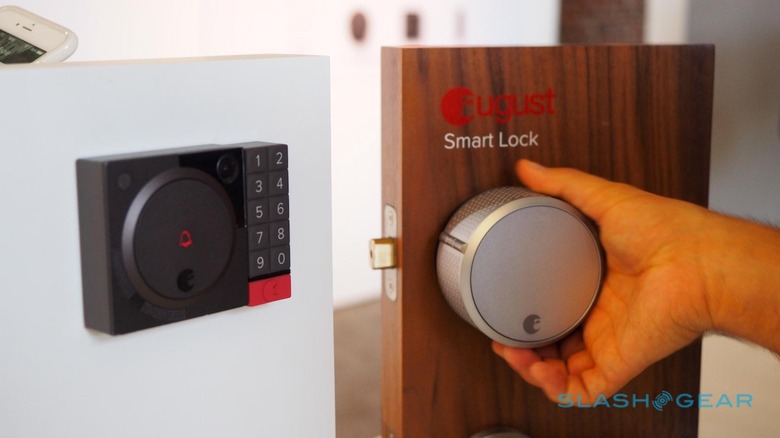 What August does have is a deal with Airbnb, allowing guests to get temporary access for the duration of their stay. Of course, that doesn't require the Doorbell Cam.
When it comes down to it, I'm just not that sure I want to let the FedEx guy or other strangers into my house while I'm not home. Perhaps if I had a trusted dog-walker, or family visiting from out of town, that might be different, but then again the Smart Lock and Smart Keypad alone have demonstrated they're sufficient for either of those situations.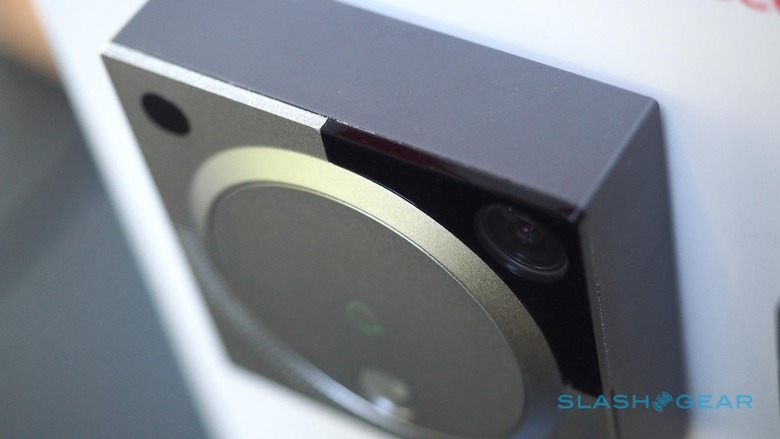 NOW READ: August Smart Keypad Review
If I had some sort of porch or entranceway where delivery people could safely drop off packages without getting access to the rest of the house, I'd feel more confident.
My nervousness isn't limited to August's camera-toting doorbell, of course, and plenty of people may not have the same qualms as I do.
Should you be one of them, there's a lot to like about the consistency and performance of the Doorbell Cam, even if – at $199, on top of a further $199 for the Smart Lock – it's not a cheap way to get your door connected. Just make sure you have the space and the power it requires beforehand.