August Doorbell Cam gets integration with Nest Cam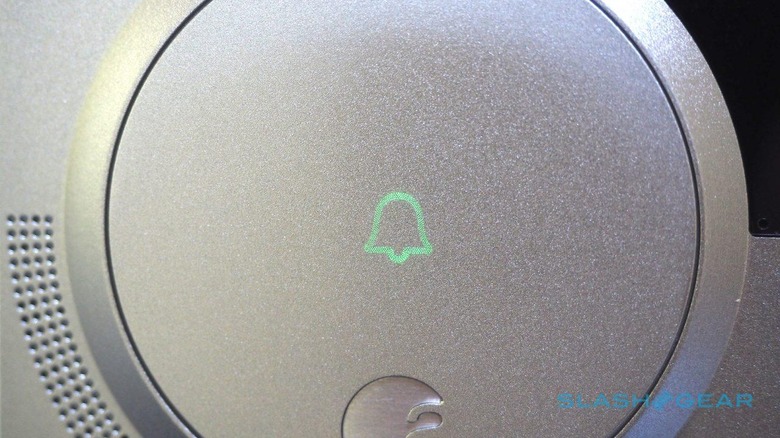 The August Doorbell Cam now works with Nest, marking the second "Works with Nest" announcement today (Belkin's Wemo Switches have also added support). In this case, the August Doorbell Cam will work with the Nest Cam to keep track of activities that happen both inside your home and outside your front door, offering a more complete sense of who might be near — or in — your house. Video from both cameras are available within the August app.
The August Doorbell Cam is exactly what it sounds like — a doorbell with a camera, enabling owners to see who is at the front door without actually, you know, being home or opening that door. The Nest Cam is similar, but without the doorbell aspects — it's a simple surveillance camera you can set up at home to keep an eye on anyone who may be inside.
August Doorbell Cam Review
You could use the two separately, of course, but that separation makes for a divided (smart) home — you have to toggle between apps, as the two systems live independent of each other. That ends with this integration; users can now use the August app to keep tabs on camera activity from both the doorbell and the Nest Cam.
The two smart systems work together, as well; for example, Activity Zones can be used to communicate with Nest Cam so that it knows which areas it should focus on. In addition to the doorbell, August's Smart Lock works with Nest Cam and Nest Thermostat (this integration isn't new), so the latest support makes the two platforms a more attractive option for customers who have only dabbled in one or the other so far.