Augmented Reality escapes apps for mobile browser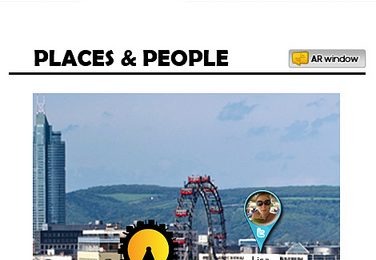 Augmented reality is set to escape apps and arrive in the browser, according to industry stalwarts, Wikitude, which has a new version of its AR technology that does away with siloed apps. Wikitude AR Window allows webpage developers to access the camera on a smartphone or tablet and display a live view from it, complete with real-time overlays of relevant information, something that would previously have required a separate download.
Although augmented reality apps are beginning to flourish, with a number of different systems from Wikitude, Qualcomm and others competing to power the market, so far each deployment has required its own, individual app. AR window, however, opens up mediation apps in the browser to the device's camera and sensors, meaning webpages know where the user is, what they're facing and when, and can insert new information accordingly.
Wikitude's new SDK for AR window is available for Android and iOS, and is available from free for non-commercial products. One significant advantage for developers is that they may no longer need to code a different app for each platform, only cook up a single mobile webpage.
Augmented reality has made headlines in recent weeks after Google demonstrated its Project Glass research, a wearable computer that can overlay digital information on top of a real-world view. More on AR in our full round-up.