Audi's TT clubsport turbo is a 600HP monster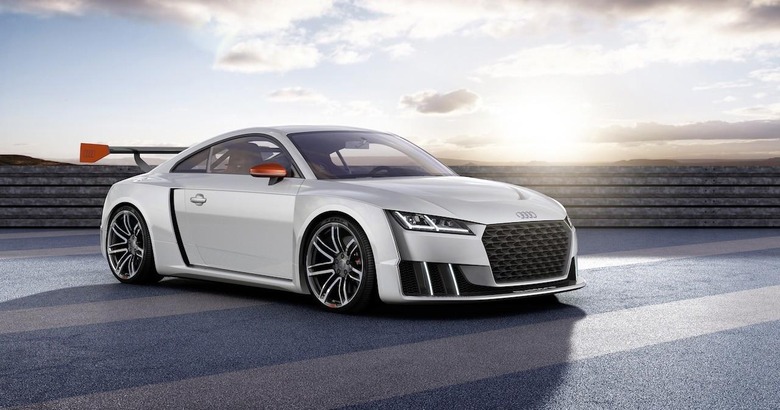 Audi sure knows how to tease us, and a 600 HP version of the new Audi TT with an outlandishly entertaining rear wing and a clever electric biturbo fits the bill. The Audi TT clubsport turbo concept debuts an electrically powered compressor, fitted alongside the more conventional turbocharger, with the e-turbo taking charge of low-end boost without the traditional turbo-lag. That's enough for a 3.6 second 0-60 mph time, Audi claims.
Normally, turbochargers are powered by exhaust gases from the engine itself. That can deliver a potent thrust once the powertrain has spooled up to a certain point, but below that threshold there's a wait for the peak power to kick in.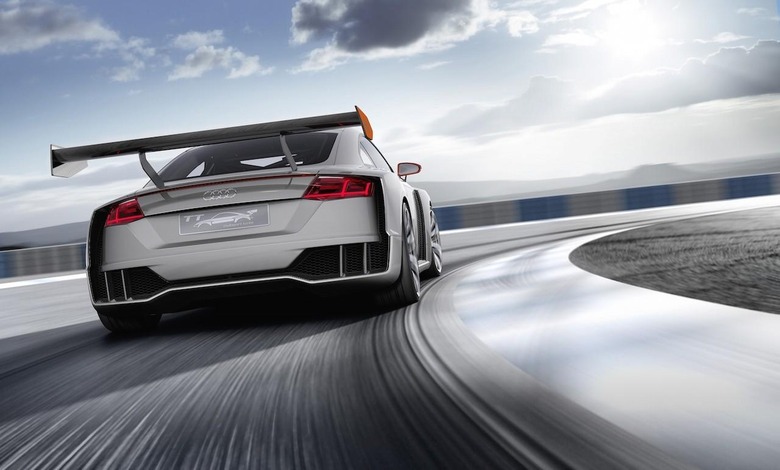 The TT clubsport turbo's electric compressor fills that wait. Powered by a dedicated 48‑volt electrical sub-system using a li-ion battery in the trunk, it spins up almost instantaneously when the driver stamps on the gas pedal.
As a result, Audi has been able to tune the regular turbocharger more to the engine speeds it's most effective at, and so altogether you get almost 480 lb-ft of torque across 3,000 to 7,000 rpm.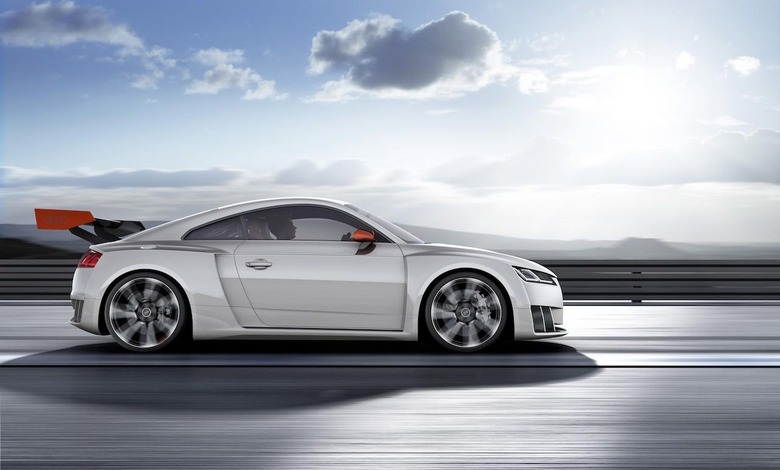 The 2.5-liter five-cylinder engine is paired with a six speed manual transmission,
and pushed out through an all-wheel-drive system to the distinctive gloss/matte 20-inch wheels. Not only is there electronic stabilization, but the TT can automatically adjust ride height to get around city curbs and speed bumps.
That's important, since Audi hasn't stinted on the body kit. 5.5-inches wider than the regular TT it's based on, the clubsport turbo gets flared and vented fenders, a vast manually adjustable rear wing, and new air inlets and a front splitter, all made of carbon-fiber reinforced polymer (CFRF) to keep curb weight down.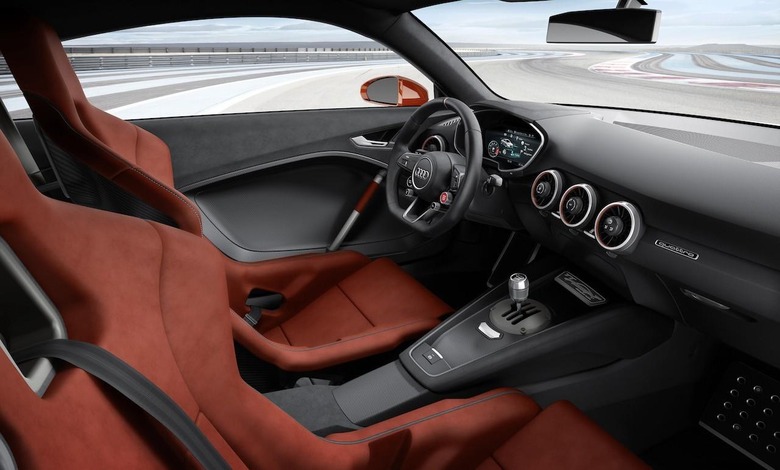 Inside, there's a titanium roll cage, bucket seats with four-point harnesses, and lashings of Alcantara and CFRF. Audi has carried over the virtual cockpit system with its high-resolution driver display from the production car.
Technically, the TT clubsport turbo is a concept, designed to show off the potential of the e-turbo. Practically, though, Audi says it's "technology close to production readiness," which does leave us hopeful that there could be a niche for a very extreme TT in the line-up sometime soon.