Audi just turned on its stress-busting connected traffic light system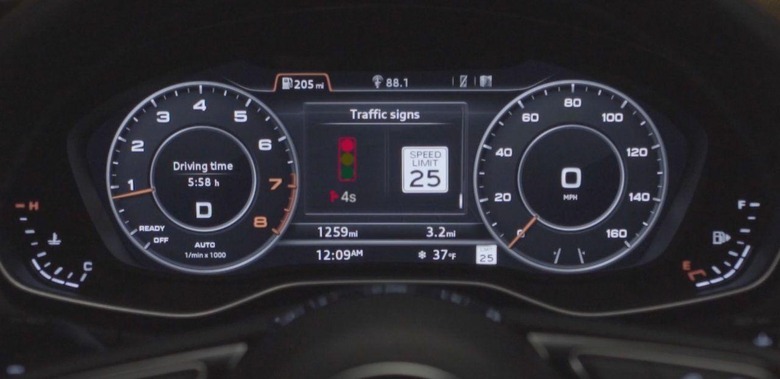 Audi has switched on its connected traffic lights system, with drivers of certain model year 2017 cars getting sneak-previews of upcoming red lights in Las Vegas. Dubbed Traffic Light Information, the new system is part of Audi's growing connect PRIME portfolio of connected car services, and relies on tapping into smart city infrastructure expected to spread across the US. The upshot for drivers is greater forewarning about what the lights ahead of them are going to do.
It's been in the pipeline for some time, with Audi first demonstrating a proof-of-concept of the technology in Germany all the way back in 2014. Audi followed up with confirmation in August that the system would go into a public trial in the US by the end of 2016. Thanks to a partnership with Nevada, Las Vegas is the first city to go live.
Initially, 2017 Audi A4, Q7, and allroad models will support Traffic Light Information, as long as they were built after June 1, 2016. You'll need an Audi connect PRIME subscription, but other than that there should be no other changes required. Audi will be able to push out any new software required via the cars' baked-in 4G LTE connections.
The result is real-time information beamed to the car from the traffic management system in the city. A time-remaining countdown is shown on the driver's display – and on the head-up display, if that's been fitted – with the idea being that having better expectations about whether you'll be waiting a few seconds or more like a minute at a red light is good for reducing stress levels. Meanwhile, the hope is that it might reduce the number of distracted drivers pulling out their phones when stationary, if they know that the traffic will soon be flowing again.
Audi has taken a few precautions to avoid drivers seeing the countdown as a ticking clock for a fast getaway. The timer won't give a "3... 2... 1..." launch suggestion, for instance, instead disappearing shortly before the lights are due to change. "A better-informed driver means a less stressed driver," is the official Audi line.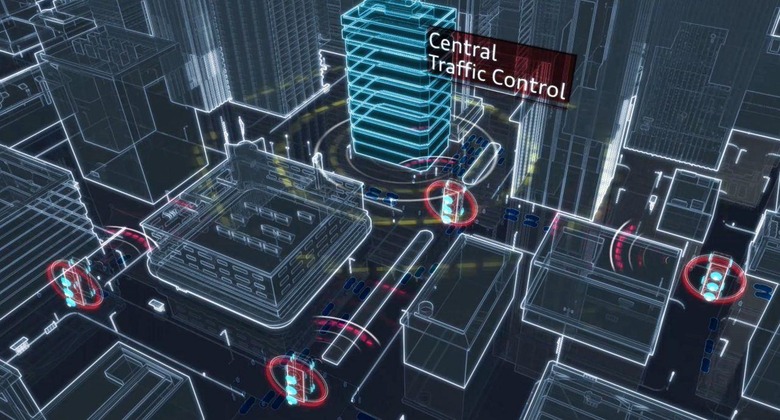 At launch, the dashboard display will be the only way the traffic signal data is used. Further down the line, however, Audi has big ambitions for improving traffic flow, economy, and route efficiency based on it and other smart city connected data. For instance, engine start-stop systems could decide when to act based on how much time the car is expected to be stationary.
NOW READ: I drove Audi's car that talks to traffic lights
Navigation systems, meanwhile, could take into account light patterns along with traffic levels to guide drivers through the most efficient route with the fewest stops. By looking ahead to a sequence of lights, Audi could even give suggestions on what speed to drive at so as to hit the maximum number of greens in sequence.
For the city, meanwhile, it's another way to monitor and potentially shape how peak traffic flows, particularly when it comes to dense thoroughfares like the Las Vegas strip. Although Las Vegas might be the first city to get the technology, Audi says it's working with other municipalities on setting the connected infrastructure up to get them to talk to Traffic Light Information too. Looking ahead, Vehicle-to-Infrastructure (V2I) systems are expected to be instrumental in helping self-driving vehicles and other autonomous transportation to more successfully navigate, sharing data about bottlenecks and accidents, as well as reacting more efficiently than human drivers could.