Audi talks autonomous EV charging and 150 kW for e-tron quattro
Audi's electrification plans include self-driving tech, with engineers developing an e-tron EV that can automatically trundle to its charger, Roomba-style. The upcoming Audi e-tron quattro – currently a concept but set to spawn a production version in 2018 – will be the German automaker's most serious all-electric vehicle so far, opening the door to a number of cutting edge charging technologies intended to make EV ownership more straightforward.
Shown off for the first time earlier this year, and then brought to the LA Auto Show last week, the e-tron quattro does away with an internal combustion engine (ICE) in favor of a battery array slung under the cabin and a trio of electric motors.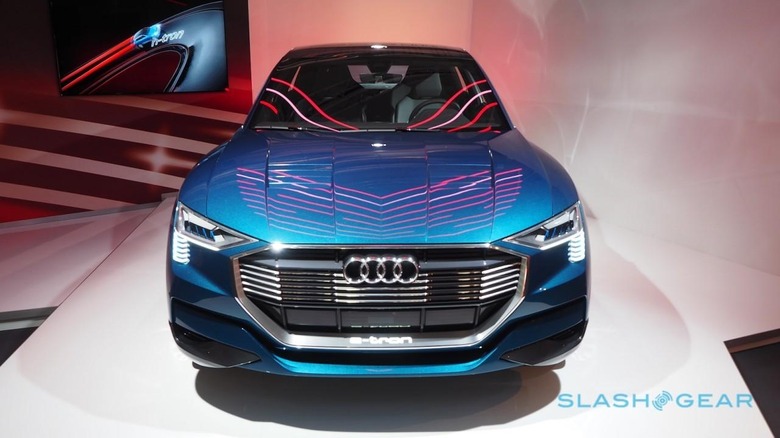 One motor drives the front axle, the other two handle the rear, for a total of 429 HP; a boost mode can temporarily push that up to around 496 HP. Torque is a wheel-squealing 590 lb-ft., and Audi claims a 4.6 second 0-62 mph time and an electronically-limited 131 mph top speed.
Electric cars that throw their charge into going fast aren't new, mind, but Audi is hoping to lead the way in getting power back into the 95 kWh battery pack.
That's going to include 150 kW DC charging stations, according to Audi's Dr Reinhard Hofmann, which the company expects to be rolling out in time for the 2018 production car's launch. Such a charger could put roughly 250 miles of range into an EV in half an hour, Dr Hofmann points out.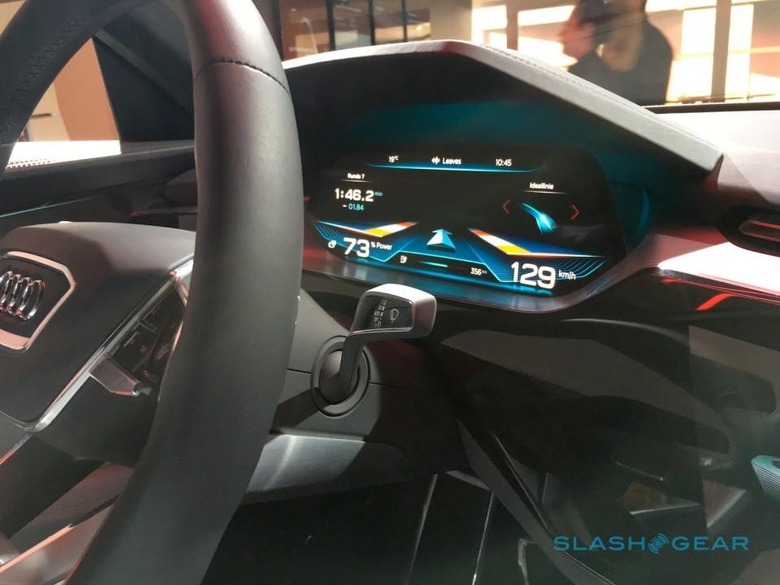 The system will use the Combined Charging Standard (CCS), which is already to be found out in public charging stations, albeit offering 50 kW not 150. Audi is planning on working with another OEM on pushing the 150 kW expansion, though hasn't said who; it's notable that BMW uses CCS on its EVs, however.
What there won't be, Dr. Hofmann insists, is an Audi network of superchargers, with the company adamant that it has no intention of becoming an electricity distributor – or, for that matter, a hydrogen distributor for fuel-cell cars, development of which continues in parallel to the firm's EV strategy – itself.
Instead, it's working with utilities on the infrastructure required for 150 kW to become realistic, while also looking ahead to 350 kW power. That's being worked on today, Dr. Hofmann told me during an EV-focused event in Madrid recently, but he can't say when it will reach the market.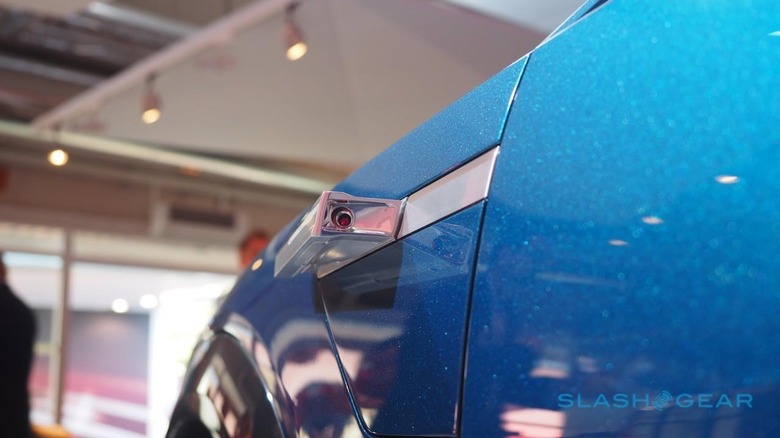 For a start, the power infrastructure required for that is even more difficult to ensure than for 150 kW charging, and there's still negotiation on standardization with other EV OEMs required.
Meanwhile actually getting juice from the charger to the car in a more hands-off way is also being explored, the engineer confirmed. Audi expects an inductive charging system capable of delivering 3.6 kW with no wires to be ready by 2017, with a target of 11 kW.
NOW READ: 2017 Audi Q7 e-tron TDI first-drive
The Audi e-tron quattro might even be able to dock itself atop one of those charging plates. Dr. Hofmann envisages a piloted driving system where owners would pull up outside a charger location and then instruct the EV to take itself to a free pad, though he was keen to point out that this would be a short-range, low-speed autonomous approach rather than empty cars driving themselves to remote parking lots and then returning when summoned from a smartphone app or similar.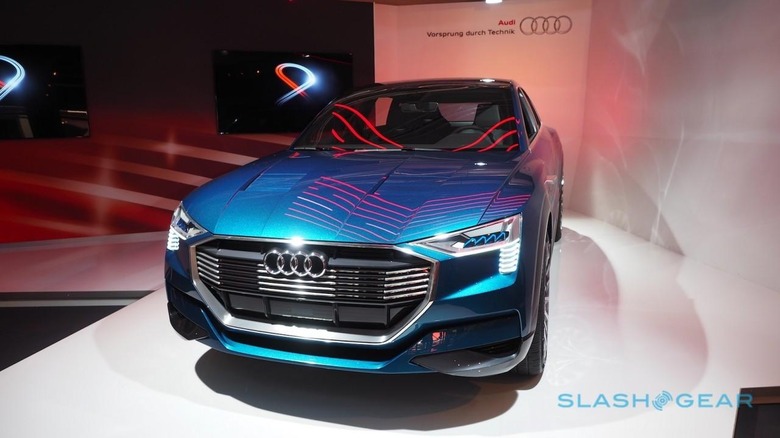 Audi is working with tier one suppliers on the inductive system, and is encouraging rival automakers to adopt the same technology so as to accelerate its roll-out. That will, Dr. Hofmann says he hopes, eventually mean a standard is developed, though he did say that Audi won't hang around in deploying its system until such a standard gets finalized.
[gallerybanner p="415667"]