Audi R8 LMS Triumphs At Rolex 24 GTD Class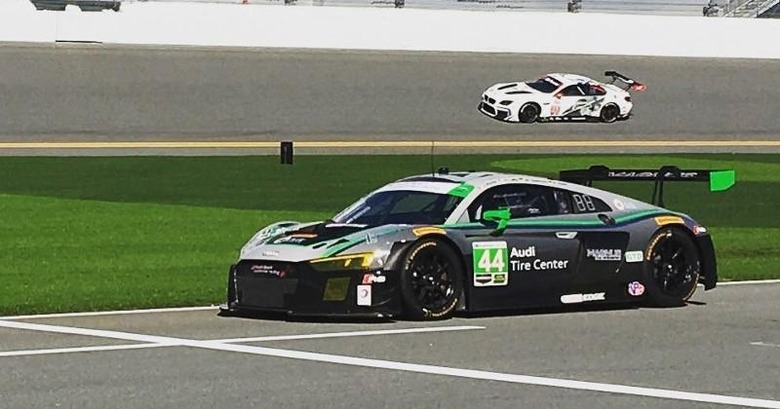 Proving once again its mettle both on the road and on the track, Audi has taken the crown at the 24 hours of driving endurance that is known as the Rolex 24 at Daytona. Coming in at first place is the No. 44 Audi R8 LMS with its Audi factory driver Rene Rast, owner/driver John Potter, and drivers Andy Lally and Marco Seefried. And its lead against the second place Porsche 911 GT3 R? An astounding 3.048 seconds, considered a huge gap in the world of racing.
The GT Daytona class' race is now being talked about as one of the most intense in nearly a decade. While car performance is, of course, always the most important spec in winning, driver skill and decision-making is just as significant. In this case, it was fuel saving techniques that landed Audi the laurel. Within the last three minutes of the race, Audi's Rast started to lose fuel pressure and had to coast in order to preserve every single bit of fuel until the last minute. Or in this case, seconds.
That strategy proved fortuitous, as records will now forever prove, with one of Audi's cars getting the top spot in this year's first endurance race. Although not all of Audi's teams made it to the top, the R8 LMS has definitely taken one for the team.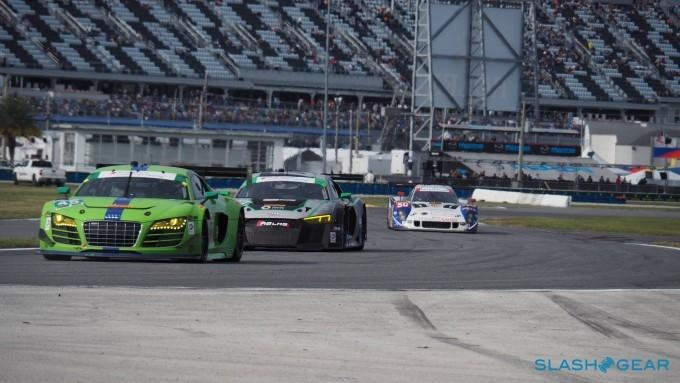 Car fans, especially Audi fans, will perhaps be delighted to know one more thing about this winning R8 LMS. It shares 50 percent of its parts with the 2017 Audi R8 production model and in fact uses the same naturally aspirated 5.2 liter V10 FSI engine and seven-speed S tronic transmission. This practically means that the 2017 R8 you might be interested in buying this Spring has the makings a truly powerful beast.