Audi E-Tron Delay Confirmed - But There's Still Good News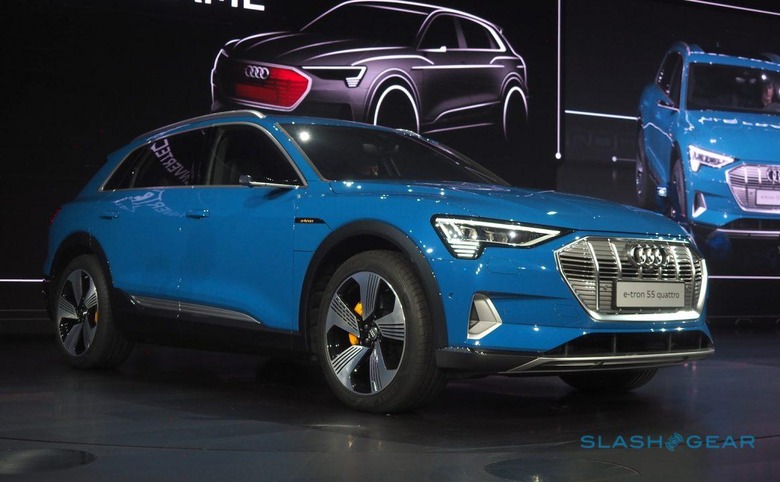 The 2019 Audi e-tron electric SUV will be a little delayed arriving into showrooms, the automaker has confirmed, though it's software not hardware that is causing the issue. Audi revealed the production e-tron at a flashy event in September, promising all-wheel drive, faster recharging courtesy of 150 kW chargers, and a sub-$75k starting price before incentives.
Audi said that sales are expected to begin in the US in mid-2019, though it has already begun taking reservations. Supplies of the e-tron First Edition promptly sold out in short order, with the maxed-out electric SUV being snapped up in less than a day.
First Edition buyers, however, and everybody else will now have to wait a little longer than expected to get their new car, it appears. A report from Germany newspaper Bild over the weekend claimed that a software issue could cause delays of several months. Audi pushed back, insisting that it would only take four weeks more to figure out the problem.
According to Reuters, the headache comes down to regulatory clearance. An Audi spokesperson confirmed that it had modified some software during the car's development process, and that required reassessment. It's unclear what that software is, specifically.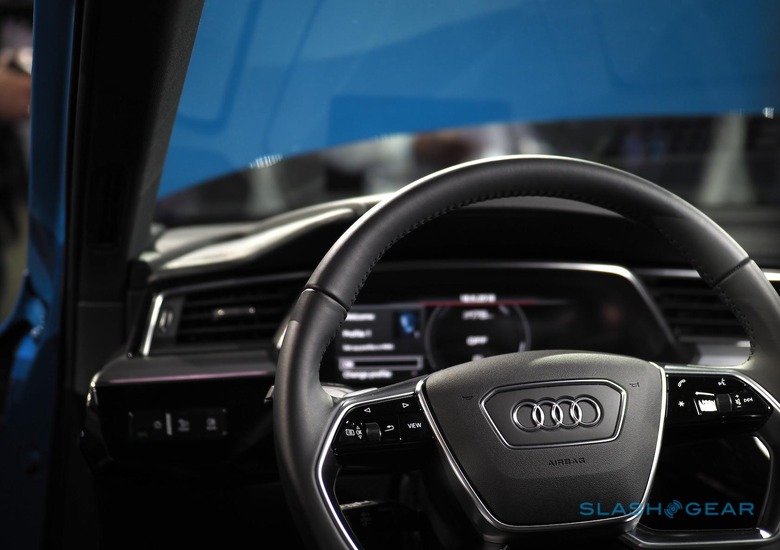 Buyers in the US, though, needn't worry. An Audi spokesperson confirmed to SlashGear that, though the European debut of the EV SUV has been pushed back by four weeks to address the software hiccup, that hasn't impacted the car's US release. That's still on track for a Q2 2019 arrival.
NOW READ Audi e-tron first drive
What Audi is yet to comment on, however, is a second claim by the German paper. That suggested that Audi was in the midst of price negotiations with LG Chem, the supplier of the batteries that the e-tron uses. Range from the 95 kW battery array in the SUV has not been confirmed for the US, but is expected to top 310 miles on the European test cycle.
According to the report, however, LG Chem is pushing for a roughly 10-percent increase in battery prices, citing strong demand for the cells. That could have a significant impact on the overall cost of the SUV.
Of course, with neither Audi nor LG Chem commenting on the battery negotiation rumor, right now it's hard to see it as anything other than speculation at this stage. Still, LG Chem does find itself in a powerful position. Not only is it supplying the batteries which Audi will use for the e-tron, but also Porsche for the upcoming Taycan electric SUV, not to mention VW's pipeline of EVs.