AT&T Samsung Focus 2 Hands-on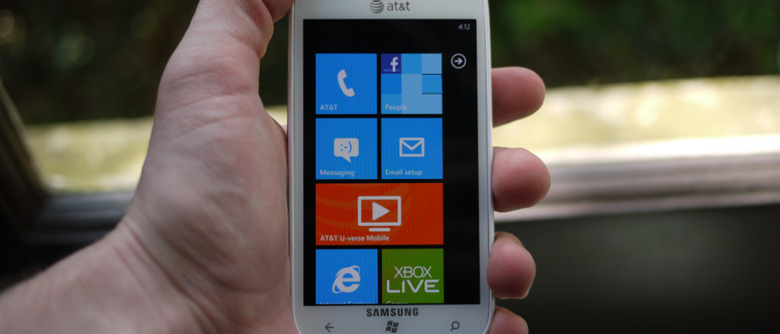 The next Windows Phone on the market will not be the most powerful device on the market, nor will it be the most flashy – instead it will be the Samsung Focus 2 at a mere $50 and LTE right out of the gate. This device runs Windows Phone Mango, has a 5 megapixel camera on the back, and is extremely basic in its functions and form. You'll notice how similar it looks to the Galaxy S Blaze on T-Mobile, this device also representing the same basic concept – 4G LTE speeds at a super-low cost.
This device is relatively sleek but not nearly the thinnest phone on the market, made of premium materials but not metal or some unheard-of alloy. Instead what you've got here is the device the new-to-smartphone user has been looking for. This device is what Windows Phone will be becoming starting very soon this summer, that is extremely inexpensive and ready to take on the middle market.
Notice that this device has many of the same materials that the Samsung Focus (the original) has and that it's certainly not too far a jump from that device in form. Instead it's a value proposition primarily. This device feels great to hold, has a physical camera button as all Windows Phones do so you're ready to shoot, and it's slick as heck. Check out the rest of our CTIA 2012 coverage in our [CTIA Live portal] all week long!