This week the folks at AT&T have decided it's time to bring the Moto G with LTE connectivity to their collection of phones. But they're not bringing the newest version of the device to market, they're bringing last year's model. Here's why that's totally OK: the original is still good. Not even just for its price. It's just a good phone. Solidly built, ready to take on your daily tasks – and it's ready to be customized too. It's more of a "why not" situation than a "why."
Last year we reviewed the Moto G, the first Moto G, giving it high marks for its surprising value. It's not meant to take on the top-tier smartphones on the market – it doesn't have specifications that make it one of the best phones out today.
But it is inexpensive. And for the price, it's really great.
This is a device you can purchase for $179.99 off-contract. That's lower than many phones cost attached to a 2-year contract, subsidized and everything. You can also pay $7.50 a month for 18 months with Next18 or $9 a month for a year with Next12.
This device comes with the following bits and pieces:
Size: 129.9 x 65.9 x 11.6 mm (5.11 x 2.59 x 0.46 in), 143 g (5.04 oz)
Display: 720 x 1280 IPS LCD, 326 pixels per inch
Camera: 5-megapixels
Processor: Quad-core Qualcomm MSM8226 Snapdragon 400
RAM: 1GB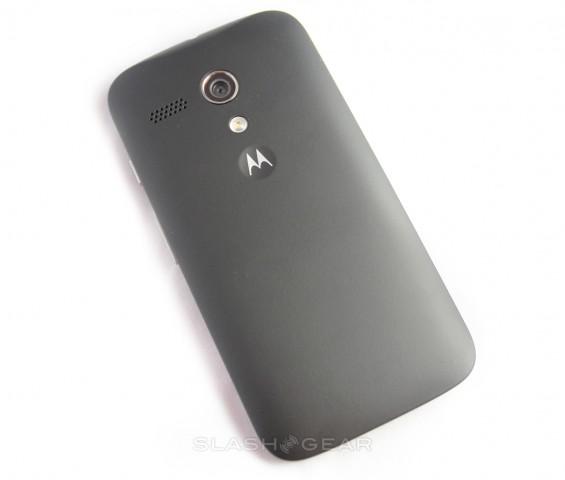 That's almost identical to the Moto G 2014, save a few minor differences. Front-facing speakers and a slightly better camera experience change up the device.
But here with AT&T, it's still time to focus on the best selling Motorola device in Motorola history. The original Moto G appears to be far outliving its original intended market lifespan – well played.