AT&T Nokia Lumia 1020 PureView confirmed in video goof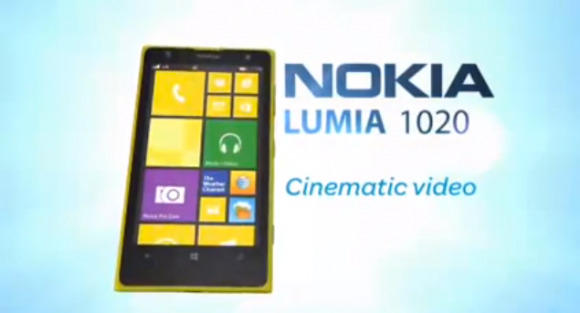 AT&T has prematurely confirmed the Nokia Lumia 1020, posting a trio of videos of the PureView smartphone hours ahead of the Windows Phone's official unveil. The footage – likely to be removed as soon as someone at AT&T realizes the mistake, but for now embedded after the cut – confirms some of the highlight features of the 41-megapixel smartphone, as well as long-standing rumors that it would indeed be headed to the carrier in the first place.
For instance, there's confirmation that the Lumia 1020 – which until recently was known by its Nokia "EOS" codename – will have stereo recording during video, thanks to two microphones. There's also support for 6x zooming while recording in 720p HD mode.
As for the sensor, that's confirmed as a 41-megapixel PureView CMOS, using backside illumination technology. It has Zeiss optics, just like on the Nokia 808 PureView, and optical image stabilization.
Full manual control, just as we heard about earlier today, is also supported in the camera app. That uses various concentric rings to allow the user to shift manual settings for things like exposure and ISO.
Since we're expecting AT&T to whip down the videos at any moment, we've screencapped the key parts for the gallery below. Update: Well that didn't take too long; AT&T has made the three videos private, so you'll have to make do with the gallery of screenshots below.
In short, it's confirmation of everything we've been expecting to see from Nokia and the Lumia 1020, in addition to the fact that it's headed to AT&T. We'll know all the rest – such as timescales for release and pricing – at the Nokia "Zoom, Reinvented" event later today; join SlashGear for all the details as they're announced.
VIA Mark Guim