AT&T Motorola Dinara could drop imminently as Atrix 3 LTE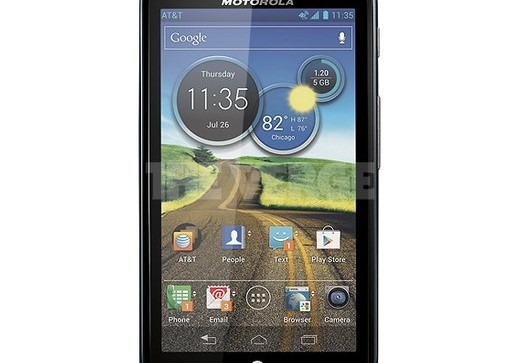 Evidence of a new AT&T branded Motorola smartphone believed to be the successor to the Atrix 2 has cropped up in the wild, with the handset – codenamed "Dinara" – believed to be headed to the carrier's LTE network. Packing a 720p HD display and running Android 4.0 Ice Cream Sandwich, according to The Verge's tipster, it's estimated that the phone could hit AT&T's 4G airwaves as soon as late July.
That's based on the screen graphics themselves, admittedly, which show the date July 26. Motorola also looks to have been unable to resist some Motoblur-style tweaking of the ICS UI, but it has at least stuck with Google's on-screen control buttons for home, back and task-switcher.
We first heard talk of the Dinara codename back in July 2011, when it was rumored to have a somewhat improbable Full HD display and a 13-megapixel camera. A Texas Instruments processor was also suggested by the leaks, though subsequent benchmarks spotted in April this year indicated a Qualcomm Snapdragon S4 was the chipset of choice.