AT&T Mobile Share Plans start August 23: get set up now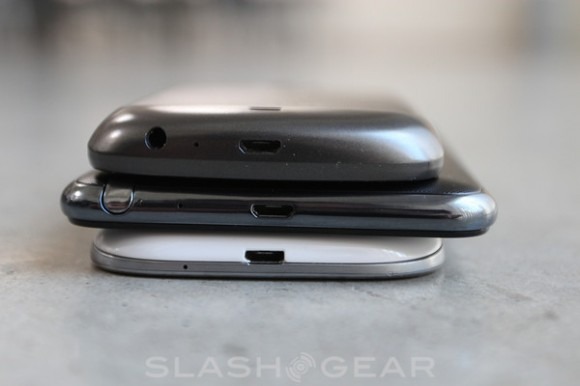 This week the folks at AT&T have unleashed a bit more information on their next generation of shared data plans for mobile devices such as smartphones and tablets. This new set of plans for families, businesses, and groups of associates in general gets you ready for the shared data future as it hits AT&T on August 23rd, 2012. AT&T has provided a "Mobile Share Planner tool" that you can use to mark what you'll need and how much you'll be paying for it as well.
Users interested in working with AT&T's shared data plans in the near future should head to their Mobile Share Planner tool where you'll be able to select up to 10 devices to share then push however much data you need to the lot of them. This planner allows you to select which kind of devices you'll be using and to estimate how much data each of these devices will be using per month. AT&T will almost certainly be recommending a Mobile Share plan for you if you've got more than one device – count on it!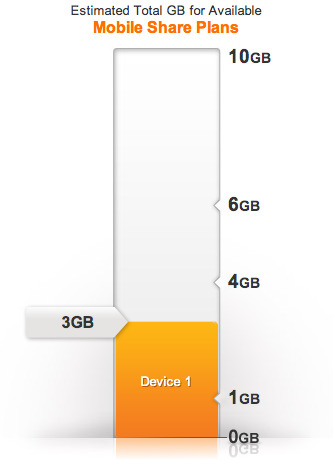 AT&T is promoting this set of plans for launch nearer the end of August – until then, make sure you're connected how you want to be connected to the carrier by speaking with them directly to discuss your options. Be sure to ask if you'll be able to be grandfathered in to your current plan or if you'll have to make the switch when this new collection of prices appears. Mobile Share with Unlimited Talk & Text plans range from $40 to $200 per month with each smartphone costing you between $30 and $45 a month as well.
Adding devices to you plan will cost you an amount per device, and the kind of device you're adding makes a difference as well. Basic and messaging phones will cost you an additional $30 a month. Laptops, Mobile Hotspot Devices, Netbooks, and LaptopConnect will cost you $20 a month per device. Finally, tablets and gaming devices will cost you $10 a month each.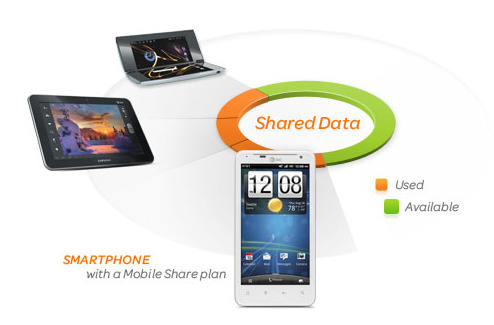 Have a peek at the timeline below to check AT&T's history with shared data, and stick around for more updates from SlashGear as the final day approaches!