AT&T might permanently drop Galaxy Note 7 sales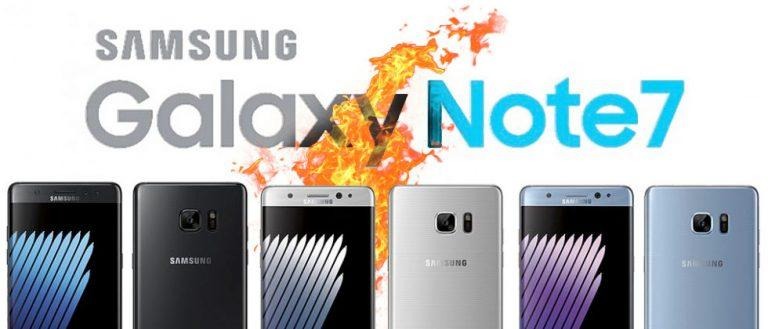 This year's exploding Galaxy Note 7 debacle shows no signs of slowing down after this week's news that a Samsung-approved post-recall model still managed to catch fire while on an airplane, despite being turned off. This device and its massive recall campaign have been a headache for US carriers, but while most have re-started sales of replacement models, AT&T is thinking it might not even bother, and drop the Galaxy Note 7 from its lineup altogether.
This news comes from Bloomberg, which cites a single anonymous source as saying AT&T is still "considering" what it will do next, but a decision will be made by Friday. If this report is accurate, AT&T would immediately halt its sales of even Samsung's newer replacement Note 7s, and customers with defective models would no longer be able to replace it, instead being required to exchange it for another smartphone the carrier offers.
The US's other major carriers — including Verizon, T-Mobile, and Sprint — already allow customers to return or exchange their Galaxy Note 7 for another device entirely, but they haven't yet gone as far as what AT&T is considering, and still sell the controversial Samsung phone.
In its defense, Samsung has stated that it is still carrying out an investigation into the cause of this week's incident, and continues to cooperate with federal safety inspectors. However, carriers like AT&T might feel they can no longer take chances on selling the Note 7 to the public, possibly kicking off a chain reaction that may see the device withdraw from the US entirely.
SOURCE Bloomberg