AT&T MiFi Liberate Mobile Hotspot Review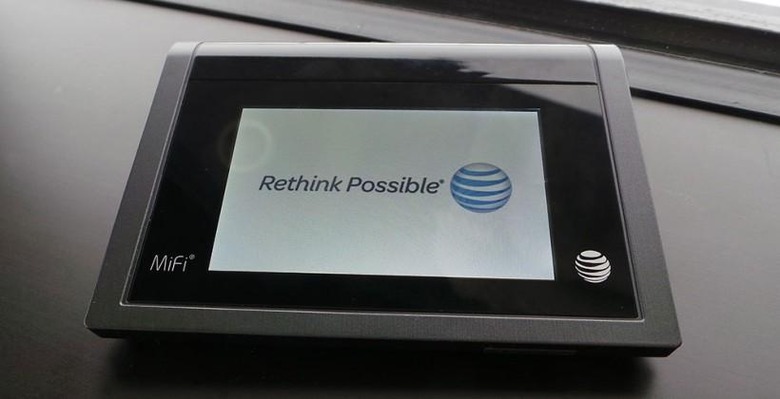 With the AT&T MiFi Liberate you've got what's straight up the most advanced mobile hotspot on the planet, complete with a full-color touchscreen, microSD card storage, and DLNA connectivity. This machine is unique in its abilities as well as its physical state, it sitting upright like a tiny folded-over book of notes with AT&T's 4G LTE network under the hood. The hardware here was created by Novatel Wireless and the network is all AT&T, and as this is just one of two AT&T hotspots on the market at the moment, you'll find that the few features it hold above the head of its brethren do indeed make it worth the extra few bucks you'll be paying right out the gate.
Hardware
The MiFi Liberate takes what you want in the first place, AT&T's 4G LTE network connectivity, and adds a few bells and whistles so you know you're getting a unique device, not just a parred-down smartphone. This hotspot's only competition on AT&T is the Sierra Wireless Elevate 4G, a device that also offers up 4G LTE. The Elevate also works with a microSD card slot and a 1.77-inch display with a 1,800 mAh battery. While the Elevate offers connectivity to 5 devices at once, the Mifi Liberate offers up to 10.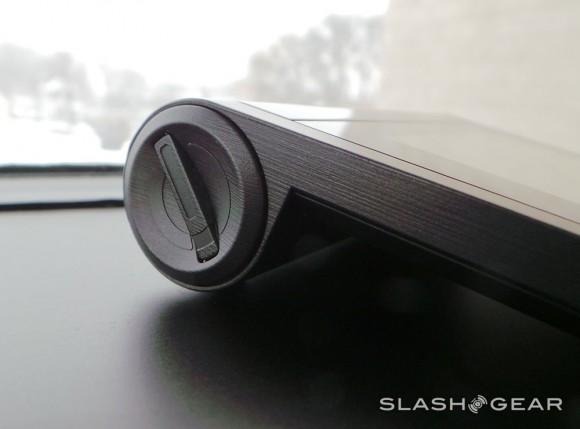 That's where the Librate starts to look a lot more enticing. This device starts at $199.99 but the only way you'll be able to buy it from AT&T is on a two-year contract, this reducing your price to $49.99, at which point it's the data costs you'll be looking at for the most part. The battery on the Mifi Liberate is a massive 2,900mAh, its touchscreen display is a 2.8-inch color TFT LCD, and the entire device measures in at 99.5 x 73.1 x 8.8mm, weighing 120 grams.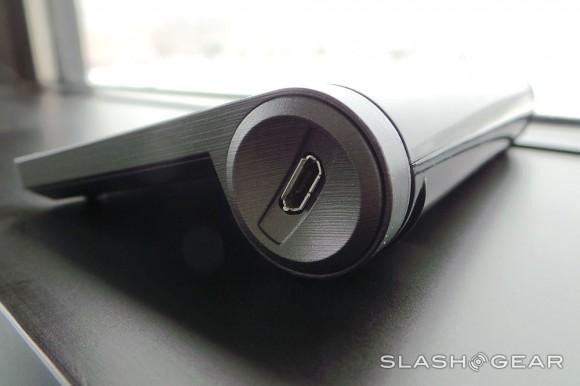 There's a simple setup here with microUSB port on one side of the battery enclosure on the back, and a power button on the other. The back (underside) of the machine also has a couple of soft plastic bumpers so your device doesn't get away from you and a rubbery cover for your microSD card slot (capable of carrying up to 32GB, mind you). You've also got access to your SIM card under the battery enclosure – all of this is easy to work and open yet securely fastened for on-the-move action.
User Interface
This machine is able to work with several "modes", each of them having more or less wi-fi range and battery conservation. You're able to receive text message updates for the device from AT&T, but because you're not working with a keyboard, you'll not be sending any outward. You can work with quite a few different security measures on this device including NAT Firewall, anti-CSRF, VPN pass-through, and of course wi-fi protected setup.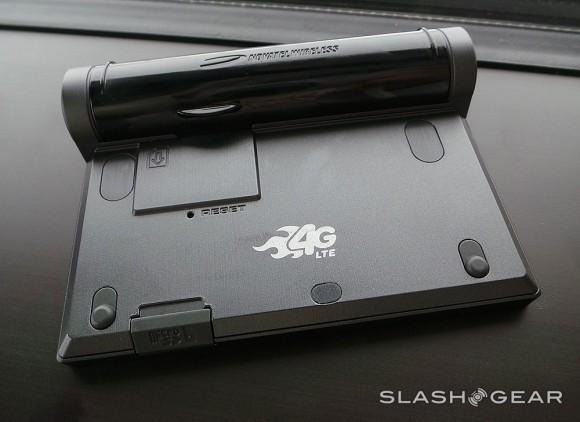 You're also able to set up session timeouts for when you're only planning on using the device for a short time but wont be able to reach in and tap the machine off (if it's in your backpack for example). You can also create an admin password hash and block "retry" attempts from users making with the hack – no luck for them!
Data Speeds and Battery
While Novatel Wireless rates the battery time at 11 hours on this device, we've been hard pressed to empty the machine out. This is with AT&T's 4G LTE network in both Minnesota (we're in the Twin Cities of Minneapolis and Saint Paul) as well as NYC (having traveled there recently during our review period), and we're certainly not complaining. You'll easily be able to bring this hotspot out to your local coffee shop and work for a good 8 hours online without worrying about the battery running out.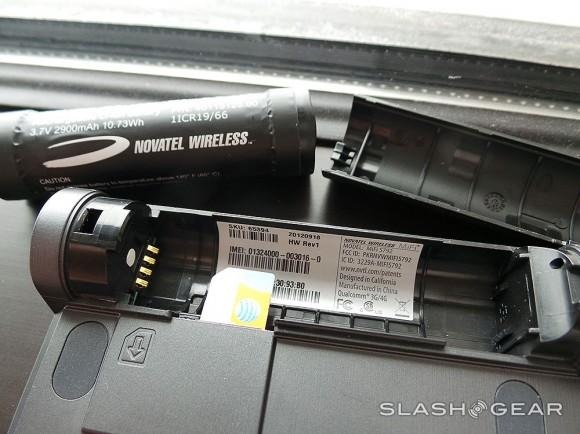 As for data speeds, we're seeing pretty standard fare for AT&T's 4G LTE network. Download speeds seemed to max out right around 16-19 Mbps on average and hit upload speeds of right around 9 Mpbs pretty constantly. Our most recent tests of devices such as the Samsung Galaxy S III yielded essentially the same results in the same testing areas.
Bonus Points
This machine works with GPS and DLNA. Isn't that weird? What you'd use GPS for is connecting to your notebook computer to see where you are in the world should your notebook not com packed with such a feature. DLNA allows you to stream media wirelessly to your DLNA audio devices with ease. Interestingly you'll be doing this via your web browser on a device that's not the Mifi Liberate and not the speaker you're streaming to – so in the rare occasion that you want to stream to a speaker with DLNA capabilities and don't have that capability on your notebook, you can do it with a microSD card plugged in to your Mifi Liberate!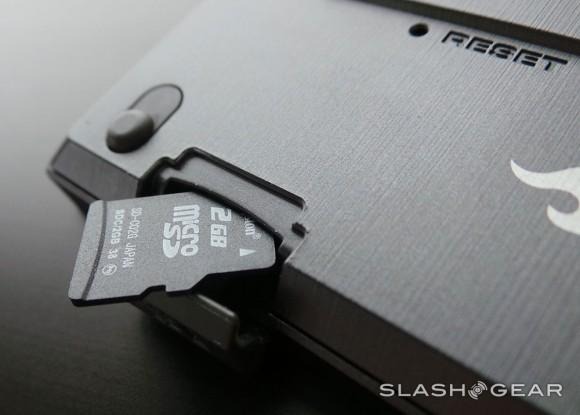 That's the kind of fun connectivity we're glad (if not a little baffled) to see on a wireless hotspot such as this – well done!
Wrap-up
While it's difficult in general to get too excited about an internet delivery machine, I wouldn't hesitate to say that the MiFi Liberate is easily the most awesome mobile hotspot I've had the pleasure of using. If you're looking for the top mobile hotspot on AT&T's network for 4G LTE, you've found it. Now you've got to decide if it's work the extra few Hamiltons you'll be paying for it over the one competitor it's got – good luck deciding!