AT&T Marketing '4G' But Delivering 3G Speeds?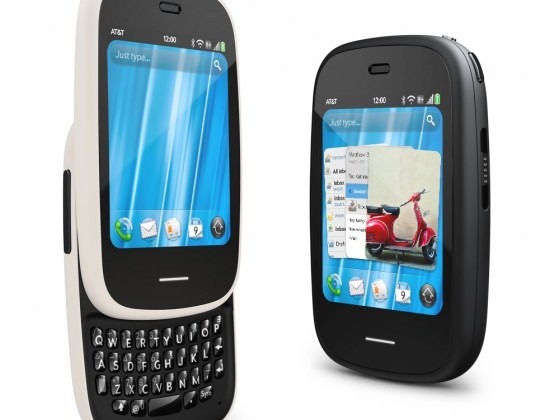 Samsung just unveiled the Infuse 4G smartphone at a press event today and we've already gotten our hands-on it, with a review to come soon. The Infuse 4G is set to launch on AT&T's network and is hailed as the first phone to support HSUPA and HSPA+ at launch. However, it follows a slew of other "4G" labeled devices on the network that have not been as fortunate.
The term 4G was originally defined by the UN's International Telecommunication Union to describe 100Mbps mobile networks. But that definition has long been blown to oblivion since intense marketing brought the term to describe LTE, WiMAX, and HSPA+ networks. But now the term, according to AT&T's recent marketing activities, seems to include even HSPA at speeds approaching what's generally considered 3G.
According to Joanna Stern, the recently announced HP Veer 4G is clearly not at HSPA+ speeds. HP had initially released it as just the HP Veer, but AT&T went ahead and slapped on the 4G label, because well, apparently it just sounds good. According to its specs, the Veer supports Category 10 HSDPA and Category 6 HSUPA, which theoretically peak at 14.4Mbps downstream and 5.76Mbps upstream. These speeds are similar to what you get on the current 3G iPhones.
It's no surprise that marketing would eventually make the label '4G' technically meaningless. But nonetheless its sure aggravating for customers that were promised 4G devices that would deliver HSPA+ but now have in their hands a device that only promises to have it sometime in the near future. This was certainly the case with the Motorola Atrix 4G and the HTC Inspire 4G. Both phones got complaints for capped speeds.
But remember back when AT&T first filed with the FCC their bid to purchase T-Mobile? They clearly admitted that they needed the acquisition because their current networks could not handle the onslaught of data traffic of new smartphones. It sure sounds like customers are paying for a service that's not yet available. How's your experience been with a 4G device on AT&T?
[via 9to5 Mac]