AT&T LG Optimus G brings quad-core Snapdragon S4 to USA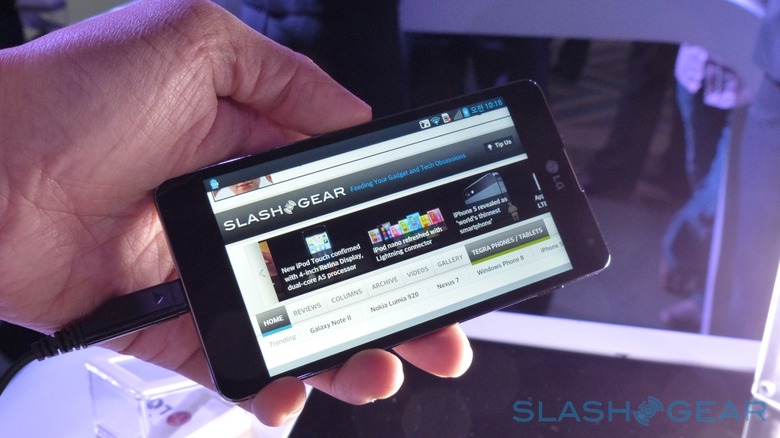 With the quad-core Qualcomm Snapdragon S4 processor under its belt and LG's most advanced set of specifications surrounding it, the LG Optimus G will be bringing the heat to AT&T very, very soon – complete with 4G LTE. This device has appeared internationally already and we do have our own LG Optimus G hands-on experience ready for your perusal. This device has the 1.5GHz version of the Snapdragon S4 Pro – that's quad-core – and 2GB of RAM ready for action.
Inside you'll find 32GB of internal storage expandable up to 80GB with a microSD card slot that'll allow up to a 48GB card – you'll have to buy that separately, of course. This device is slightly different from the international version of the device in that it's not working with the 13 megapixel camera on the back, here bringing an 8 megapixel shooter to the show. This camera does bring on some features that LG is still very proud of, of course, those including:
• Zero shutter lag

• Live Shot, to capture simultaneous video and still images

• Time Catch Shot, which takes the perfect shot even if the shutter was pressed at the wrong time.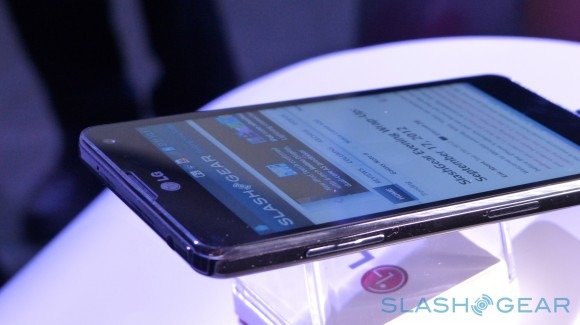 This device has a 4.7-inch True HD IPS Plus display with Live Zooming. You'll be able to zoom in up to give times while a video is being streamed – strange stuff, for certain. This device also has Dual Screen Dual Play for content sharing with other electronic devices like televisions while you continue to use your device however you like. It's also got QSlide which allows you to text or browse the internet while you continue to watch a video – split it up!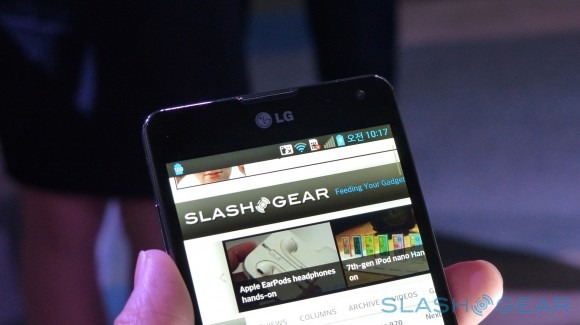 You've got a 2100 mAh battery inside for extra-long battery life, this enhanced by the Snapdragon S4's battery conservation powers, mind you, too. You'll also be working with QuickMemo as it was with the LG Optimus Vu, this bringing on your ability to draw on screenshots you've just taken. These screenshots can instantly be shared as an attachment or as its own uniquely hosted URL-based image.
Again this device is not yet priced or dated on AT&T's 4G LTE network – stay tuned for final details as they arrive! Also BONUS: Check our hands-on with the international version of this device, and make sure you NOTE that this is slightly different from the AT&T release we're speaking of above.