AT&T Galaxy S5 release begins with pre-orders this week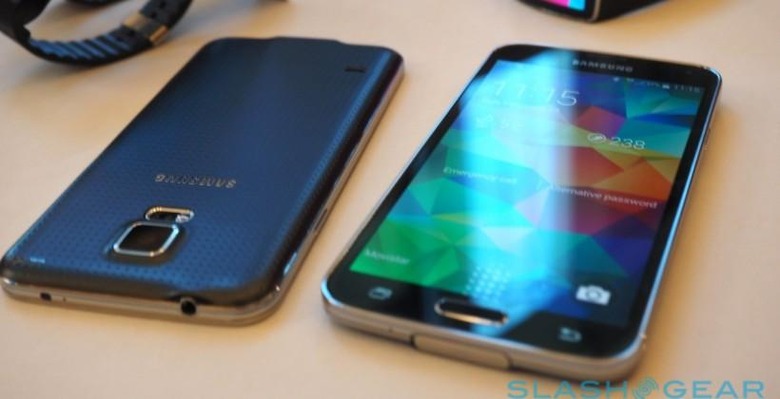 Starting tomorrow, Samsung will be offering the AT&T version of the Samsung Galaxy S5 with 4G LTE and the whole works with a ship date in early April. Meanwhile it does not appear that AT&T has a solid date for when the Galaxy S5 will be available in stores exactly. The Samsung Galaxy S5 is available through AT&T starting tomorrow on pre-order with a price of $199.99 attached to a 2-year contract.
For those of you that haven't seen masses of information on the Galaxy S5 before, have a peek at our hands-on video as presented at MWC 2014. This video shows the device in all its next-generation glory, complete with Android 4.4 Kitkat, a 5.1-inch Full HD Super AMOLED display, and 2GB of RAM under the hood alongside a 2.5GHz quad-core processor of unknown make.
We'll know soon what processor this is, exactly, but as far as we're aware, it's still the Qualcomm Snapdragon 801 quad-core SoC. This device was running said processor in Barcelona for Mobile World Congress 2014 with a tag that suggested it was the 800 – sneaky, but not unmistakable. Inside you'll also be working with a 16-megapixel back-facing camera and a battery at 2,800mAh.
This device will also be available with AT&T Next 18 with no down payment and a $25 a month payment plan for 18 months. With AT&T Next 12, you're getting the device for $32.50 per month for 12 months. This device will cost a cool $649.99 off-contract.