AT&T Galaxy S10 5G released, but not for you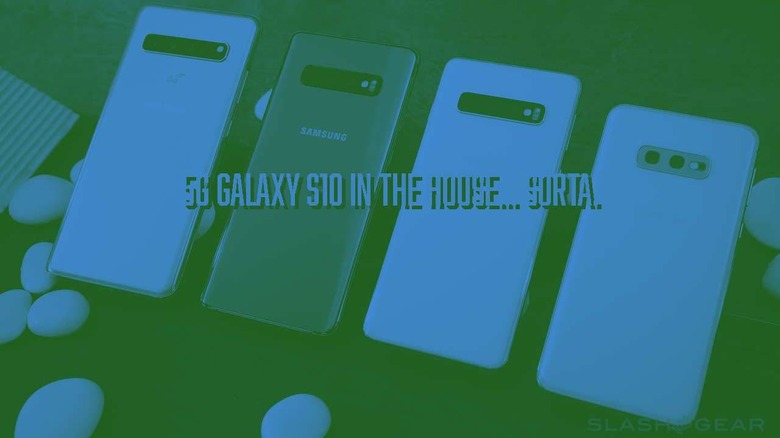 Before the official launch of the AT&T consumer version of the Samsung Galaxy S10 5G, the company has something different in store. AT&T's decided to release their Galaxy S10 5G through its AT&T Developer Program first, for "AT&T Business customers and 5G developers" only. But why?*
It's a little strange that AT&T hasn't released the Galaxy S10 5G to consumers yet. It was downright unexpected that AT&T would release the Galaxy S10 5G for business and developer customers before average consumers. This isn't just a case of AT&T not yet having the phone listed amongst their consumer stock – because they don't.
The Samsung store online has the Galaxy S10 5G listed – but only for Verizon. They do not have an option to purchase the phone with AT&T coverage just yet. Not that it'd be all that different – both networks have only very, VERY small areas in the United States with 5G data speed coverage.
Verizon 5G only covers "parts of Chicago and Minneapolis" right now. They've suggested they'll be in 30+ more cities "this year" – but we shall see. AT&T professes to have "standards-based mobile 5G network" in "parts of" 19 cities. In fact they go so far as to mention "very limited parts" of 19 cities in their most recent press release.
Those cities include: Atlanta, Austin, Charlotte, Dallas, Houston, Indianapolis, Jacksonville, Los Angeles, Louisville, Nashville, New Orleans, Oklahoma City, Orlando, Raleigh, San Antonio, San Diego, San Francisco, San Jose and Waco. The whole "parts of" thing also goes for a few more cities with AT&T 5G coverage at some point later "this year", including: Chicago, Cleveland, Las Vegas, and Minneapolis.
AT&T went further, saying "5G+ coverage is not available in most areas; see att.com/5Gforyou for details." They also made note that "5G+ speeds, where available, will be capped at 2Gbps."
The Samsung Galaxy S10 5G will launch in its 256GB iteration in an offer through "AT&T account representatives" for approximately $1k. This phone also has an iteration that'll be available with 20GB tethering and a Private Wi-Fi app, with pricing starting at $90 a month for an unspecified number of months.
Samsung also included the following disclaimer: "Pricing reflects a $55/mo. plan charge for unlimited talk, text and data & a $45/mo. discounted device access charge for one smartphone purchased at full price, less a $10/mo. Autopay discount." Or you could just buy one from Samsung for approximately $1300 – though that one cannot be purchased off-network, so you'll be using Verizon whether you want to or not.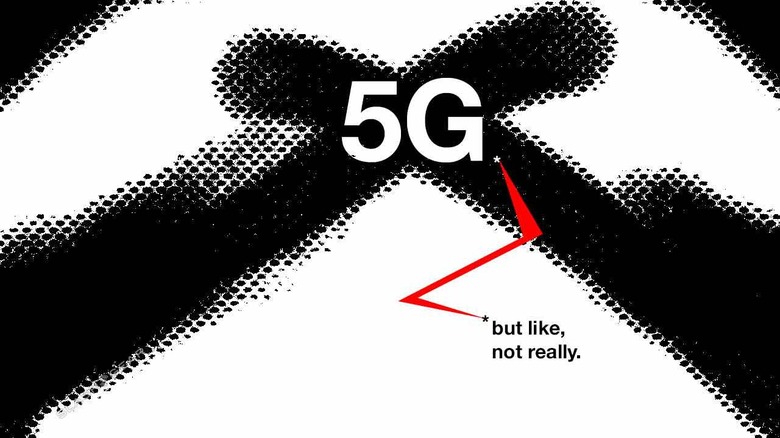 Remember too that AT&T already has a network they suggest is 5Ge, but not really 5G.
Remember how we predicted that a 5G Galaxy S10 could hurt, not help? AT&T announced that they'll be launching another 5G smartphone (aside from the Galaxy S10 5G) by the end of this year. That new smartphone will have 5G connectivity abilities with which the Galaxy S10 5G is not equipped.
*Maybe this is the reason why there's not yet a Galaxy S10 5G with AT&T available for consumers? Maybe it's the fact that it'll be sorta obsolete before the year is through?
"In addition to the Galaxy S10 5G, we previously announced that we're working with Samsung to make another 5G smartphone available in the second half of this year," said a Samsung representative. "This smartphone will be able to access 5G using sub-6 GHz spectrum broadly available later this year and nationwide in early 2020, as well as access 5G+ over mmWave in dense urban areas when available."