AT&T ASUS PadFone X coming soon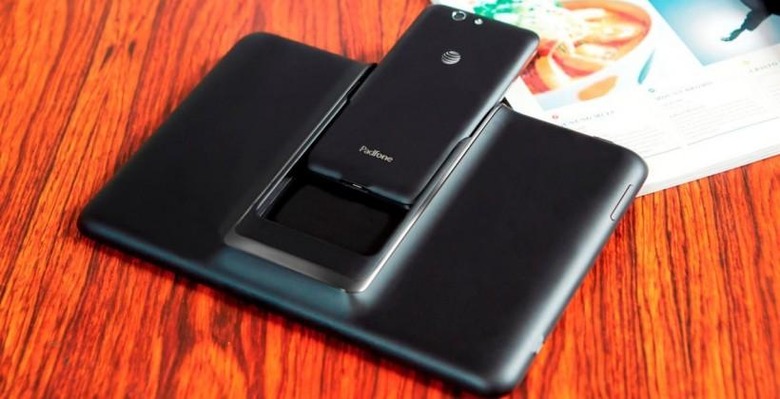 At CES 2014 in Las Vegas, ASUS and AT&T made a joint declaration to bring ASUS' PadFone smartphone/tablet hybrid into the country. This, however, won't be any of the PadFone devices recently announced but will instead be an entirely new and somewhat still mysterious PadFone X.
It has been quite a while since an ASUS PadFone last graced US soil. While there have been some PadFone launches in the past, including two variants of the PadFone Infinity and, more recently, a less powerful PadFone Mini, none of those were made available in the US market. ASUS is now partnering with AT&T to fulfill its promise of bringing the rather curious hybrid line into the country.
The PadFone X comes somewhat as a surprise, with very little in way of rumors or leaks aside from one sighting in AnTuTu. ASUS hasn't completely removed all mystery yet but does say that the main device is a 5-inch phablet. But instead of sliding into a 10.1-inch tablet dock as with previous PadFone incarnations, or an even smaller 7-inch one as in the case of the PadFone Mini, the PadFone X is paired up with a rather weird 9-inch tablet instead. Why ASUS would choose such an unconventional tablet size is anyone's guess.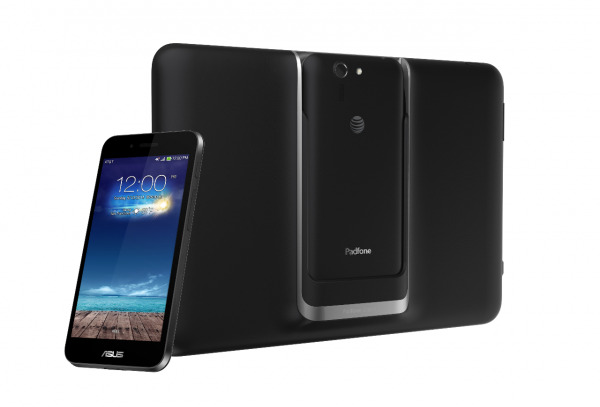 The rest of the specs we can glean from said AnTuTu benchmark, such as a Qualcomm Snapdragon 800 CPU and Adreno 330 GPU, 2 GB of RAM and a 1920x1200 display resolution, though the latter might apply more to the tablet than to the smartphone. That said, we'll just have to wait for the official details when the device launches later on. No date has been disclosed so far.
ASUS is handing over the task of spreading the word about the PadFone X to AT&T. Aside from 4G LTE, it also supports LTE-Advanced technology as well as the nascent Voice over LTE (VoLTE), making the ASUS PadFone X a suitable poster child when the U.S. carrier starts launching these services in the country.
SOURCE: ASUS