AT&T Acer Iconia Tab A501 4G Due September 18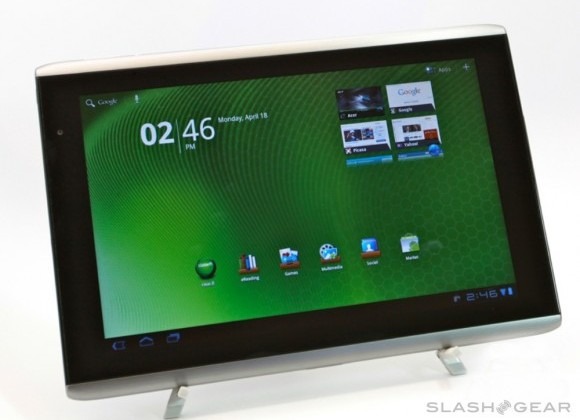 We may receive a commission on purchases made from links.
AT&T has confirmed availability and pricing for the Acer Iconia Tab A501, an HSPA+ enabled version of the Honeycomb slate. Set to go on sale September 18, the Tegra 2 based tablet will be priced at $330 with a new, two-year data agreement, or offered at $480 for the 16GB contract-free version. The slate is otherwise identical to the Iconia Tab A500 we reviewed earlier this year.
That means you get a 10.1-inch 1280 x 800 display, HDMI connectivity and WiFi b/g/n, along with Bluetooth and a 2-megapixel front-facing camera. There's also USB 2.0, a microSDHC memory card slot and a 5-megapixel rear camera. NVIDIA's dual-core 1GHz Tegra 2 is responsible for keeping things moving.
Unfortunately, 4G in this case means HSPA+ not LTE, which will leave Iconia A501 owners on slower speeds after AT&T's LTE network begins to spread later this year. You'll have to particularly want that integrated data connection, too, since you can pick up a 16GB WiFi-only A500 for $374 at the moment.