AT&T 4G Spectrum Buy Gets FCC Blessing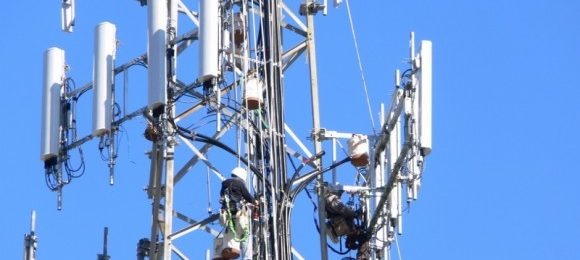 The FCC has approved AT&T's purchase of wireless spectrum from Comcast, Horizon, NextWave, and San Diego Gas & Electric, a deal which will see the carrier snap up further airwaves for its LTE roll-out. Describing the wireless frequencies as "long-underutilized" the Federal Communications Commission deemed the transactions as "in the public interest" as they will help support its goals of mobile broadband deployment.
"In this Order, we consider the applications of AT&T Inc., Comcast, Horizon, NextWave, and San Diego Gas & Electric (the "Applicants") for Commission consent to the assignment and transfer of control to AT&T of Wireless Communications Service (WCS) and Advanced Wireless Services (AWS-1) licenses in 608 CMAs. Based on our review of the competitive effects of AT&T's post-transaction spectrum holdings on a local and national level, we find that these transactions are not likely to result in competitive or other public interest harms. We also anticipate that these transactions are likely to result in certain public interest benefits by facilitating the transition of long-underutilized WCS spectrum towards mobile broadband use, thereby supporting our goal of expanding mobile broadband deployment throughout the country. Thus, we conclude that, on balance, these transactions are in the public interest and accordingly approve them" FCC
According to the deal, AT&T gains AWS-1 and WCS spectrum in 608 CMAs, fifteen of which cover 82-percent of the population of the contiguous 48 US states. Currently, problems with incompatibility with other spectrum use and the cost of rolling out new networks have seen the frequencies left idle.
AT&T's attempt to secure new spectrum isn't the only wireless deal in progress in the US. Back in August, the FCC approved Verizon's purchase of $3.9bn in spectrum holdings from a variety of cable companies. Part of that deal involved licensing out some of the newly acquired spectrum to T-Mobile USA.
All of the major US carriers are in the process of developing out their 4G networks. Sprint announced plans to acquire the entirety of Clearwire in a $2.2bn deal earlier this week, while Verizon marked its two year anniversary of LTE coverage recently.