AT&T 4G LTE expands with four new Samsung smart devices
The Samsung Galaxy Note II, Galaxy Rugby Pro, Galaxy Express, and Galaxy Tab 2 10.1 have all been added to the AT&T 4G LTE family with a beastly wave of Android goodness. These devices have all appeared in one form or another in the past, here coming with their most powerful set of features and builds ever for AT&T's ever-growing LTE connectivity environment. The Samsung Galaxy Note II will likely be the most noted device of the family, taking the original Galaxy Note (also on AT&T's LTE network) and boosting its greatness with a 1.6GHz quad-core Exynos processor and a massive 5.5-inch display.
The Samsung Galaxy Note II will be coming to AT&T with Android 4.1 Jelly Bean as well as HD Super AMOLED display technology and AT&T-specific software additions. You'll find the Samsung Galaxy Note II working and looking essentially the same as it is on every other carrier around the world, this being part of Samsung's new initiative to keep a solid single experience for each hero device they produce from the Galaxy S III forward.
This set of releases includes the Samsung Galaxy Tab 2 10.1 tablet as well. This device has VPN access for secure business use, a giant 7000 mAh battery for super-long uptime without the need to charge, and Samsung apps galore like Media Hub, Smart Remote (for your HDTV), and AllShare Play. Check our full review of the Galaxy Tab 2 10.1 right this minute to see the device in its wi-fi-only form.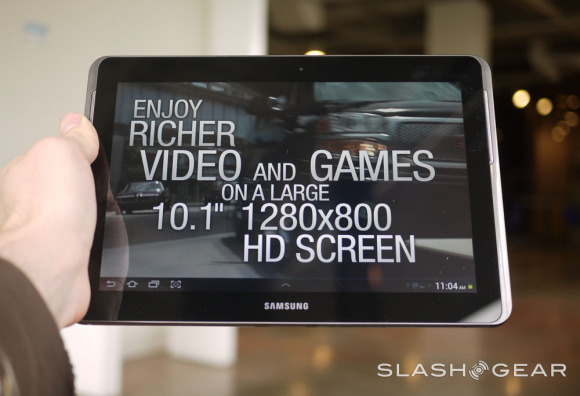 The Samsung Galaxy Rugby Pro is a hardcore device made with 810g military specifications. It's waterproof, shock resistant, and dust proof as well. You've got a 4-inch display thats WVGA resolution and Super AMOLED for ultra brightness, and you've got a 5 megapixel camera on the back with the ability to record 720p video. This device also includes full device encryption and EAS corporate email support as well as Enhanced Push-to-Talk functionality when the service is launched. This device is a next-generation version of the original which we took a peek at in our Samsung Rugby Smart Review.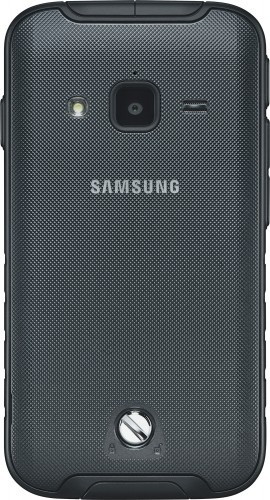 Finally there's the Samsung Galaxy Express a device with a 4.5-inch Super AMOLED Plus display, a 1.5Ghz dual-core processor, 2000 mAh battery, 5 megapixel camera on its back. The Galaxy Express as well as the rest of the devices here will be available from AT&T "in the coming months" – we'll be getting pricing and release dates soon, very soon!