Atom N550 benchmarks suggest doubled performance over N450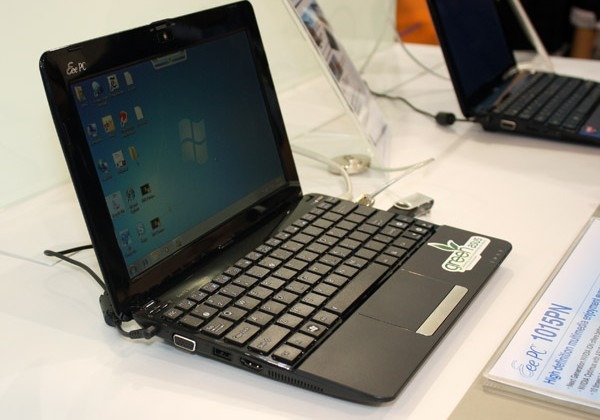 It seems ASUS were playing silly beggars at Computex this year, with their demo Eee PC 1015PN and 1015N netbooks both labelled as using Intel Atom N475 processors whereas actually they packed Intel's newer dual-core Atom N550 chips.  NotebookItalia spotted the discrepancy – the correct processors showed up in the system integration – and promptly ran some benchmarks to see quite how much of a boost the N550 brings over previous generation netbooks.  The good news is that the N550 bests not only the N450 but some Intel CULV chips.
The benchmarking tool in question is found buried in 7Zip, which crunches through ZIP archives to figure out how speedy a processor is.  The N550-based Eee PC 1015N scores roughly double what an Atom N450 machine can manage, but also bests Intel's Core 2 Solo SU3300 chip by a similar margin and edges ahead of the desktop Atom D510 and Atom 330 processors.
Gratifying stuff from the 1.5GHz Atom N550, and we're growing increasingly interested in this latest generation of netbooks that might manage to do more than basic browsing tasks and similar.  The Eee PC 1015N – which admittedly has a second-gen NVIDIA Ion GPU – managed to decode a 1080p HD video with under 20-percent processor load.