Intel Expect Canoe Lake Netbooks To Be Sub-$600 [Video]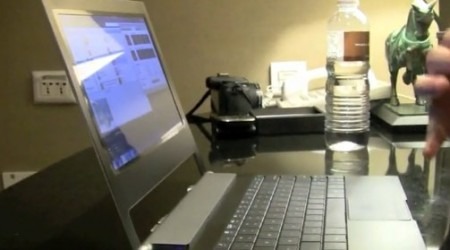 Computex may have been overrun with tablets this year, but we spared some love for Intel's Canoe Lake ultra-thin netbook reference design too.  Packing Intel's new N550 CPU – along with a 10.1-inch display, 2GB of RAM and HD video capabilities – it's 14mm thick and quite the feat of engineering.  NetbookNews caught up with it for a second video demo.
Video demo after the cut
They managed to sneak a glance at the Windows Experience Rating, and while they're not allowed to reveal the actual figures they reckon we'll "be pleased".  Performance is "zippy" and there doesn't look to be much slow-down; Sascha from NetbookNews reckons it's the fastest netbook he's ever used.
Of course, all this would be pointless if commercial devices based on the Canoe Lake platform were ridiculously expensive.  Sascha tells us that Intel expect such products to come in at under $600; now, that's on the high side for a netbook, true, but if you compare Canoe Lake with a mainstream ultraportable it looks a lot more competitive.  So much of this will depend on what sort of performance the Atom N550 can muster by the time it reaches the market at the end of the year.