ATI Radeon HD 5830 gets official: DirectX 11 but slightly too expensive?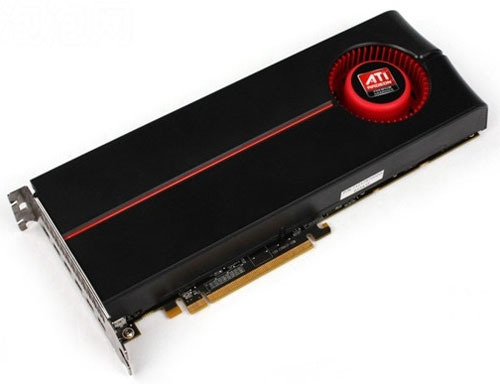 AMD have announced their latest graphics card, the ATI Radeon HD 5830, just as they were predicted to last week.  The HD 5830 slots into the sub-$250 bracket and supports DirectX 11, ATI's Eyefinity multi-display technology and ATI Stream; however it also confirms yesterday's leaked specifications, which revealed that the card would not be as powerful – in comparison to its HD 5850 sibling – as some users had anticipated.
The HD 5830 has 1120 stream processors for 1.79 TFLOPs of compute performance; it can also manage 44.8 GTexels/s from its 56 texture units, and a 12.8 GPixel/s pixel fillrate.  However the HD 5850 has 320 stream processors more and manages almost twice the pixel fillrate.
The usual suspects – HEXUS, HardOCP, Tom's Hardware, Hot Hardware and TechSpot – have launch-day reviews of the ATI Radeon HD 5830, and opinion is mixed.  A common complaint is that the card is a little too expensive for what performance it offers, though that performance was still sufficient to run DirectX 11 games without anti-aliasing and at their full frame rate.  If street pricing was more like $200 to $225 it seems a lot of reviewers would be much happier.
Press Release:
New ATI Radeon™ HD 5830 Graphics Card Brings Huge Performance, More Choice for DirectX® 11 Gaming

Newest addition brings all the features of the ATI Radeon™ HD 5800 series, great performance and even lower price

SUNNYVALE, Calif. —2/25/2010

AMD (NYSE: AMD) today introduced the ATI Radeon™ HD 5830 graphics card, bringing gamers the cutting-edge features and performance of the award-winning ATI Radeon™ HD 5800 series at a lower price than ever before at less than $250 USD.1 With the introduction of the ATI Radeon HD 5830, gamers have another great choice in graphics hardware, with full support for DirectX® 11 gaming, ATI Eyefinity technology,2 and ATI Stream capabilities.3

"The ATI Radeon™ HD 5830 graphics card makes enthusiast-level performance even more accessible to gamers, adding another compelling choice to the award-winning ATI Radeon™ HD 5800 series," said Matt Skynner, vice president and general manager, AMD Graphics Division. "Cutting-edge features such as full DirectX® 11 support, ATI Eyefinity multi-display capabilities and ATI Stream technology position the ATI Radeon™ HD 5830 graphics card to become a favorite with the gaming community."