ATI Radeon HD 4870 confirmed as cards launch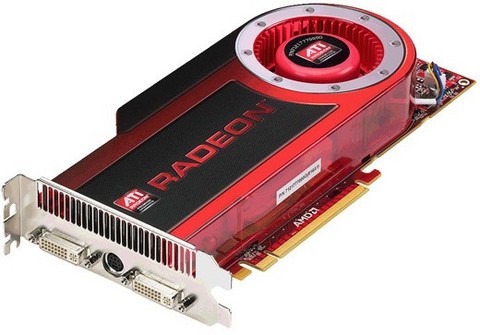 The official existence of AMD's ATI Radeon HD 4870 chips has been confirmed, with a number of graphics cards using the latest-gen GPU arriving today.  Diamond Multimedia announced their HD 4870 card, which occupies two slots, uses the PCIE 2.0 interface and is fitted with 512MB of GDDR5 memory.  It runs at 725MHz while the memory speed is 900MHz, designed with 800 stream processors.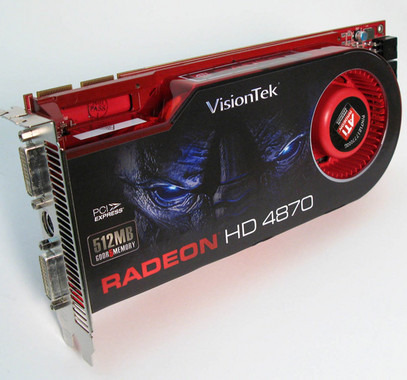 Meanwhile, ExtremeTech already have up their review of the RV770 GPU-based VisionTek Radeon HD 4870.  They found it to be 20 to 30-percent faster than the HD 4850 and, at around $300, a surprising contender to the $400 GeForce GTX 260.  However ATI are claiming that initial supplies may be limited, as GDDR5 memory production grows. 
According to the original leaks, ATI are planning a dual-core version of this new card, called the 4870 X2.  There's no word on whether that is actually coming, though.  ATI recently confirmed the Radeon HD 4850.