ATI Mobility Radeon HD 4000 series: twice the performance of HD 3000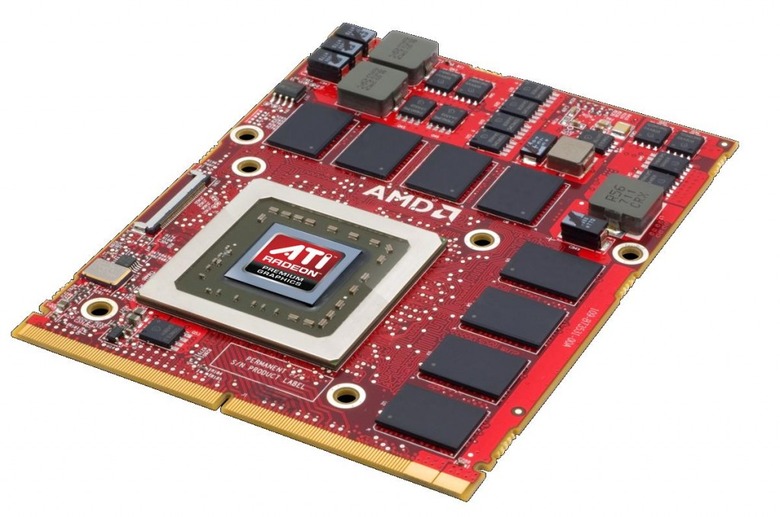 If last week we were hypnotized by slick smartphones and tiny "Digital Lifestyle PCs", then this week let's try to focus at least a little on something that might affect a whole lot more of us.  AMD announced their latest notebook graphics platform, the ATI Mobility Radeon HD 4000 series, along with the promise that gamers could expect twice the performance of the previous-generation HD 3000 series.  It's also the first to support GDDR5 RAM, as well as having support for Microsoft DirectX 10.1.
The HD 4000 series can also encode and decode HD video, together with upscaling DVD content to 1080p resolution, without placing any load on the notebook's CPU.  That's coupled with advanced hi-definition audio capabilities using HDMI with 7.1 digital surround sound and DisplayPort Audio, apparently a first for a mobile graphics platform.
Four new ranges have been unveiled, with the pinnacle being the ATI CrossFireX-capable HD 4800 series that can couple two GPUs together for up to one teraFLOP of power, followed by the mid-range HD 4600 optimized for both performance and energy efficiency, and finally the HD 4300 and HD 4500 series which prioritize battery life.  ASUS and MSI are among the first manufacturers to sign up to the new Mobility Radeon HD 4000 platform, with notebooks expected Q1 2009.