ASUS ZenFone Zoom packs 3x optical zoom into Android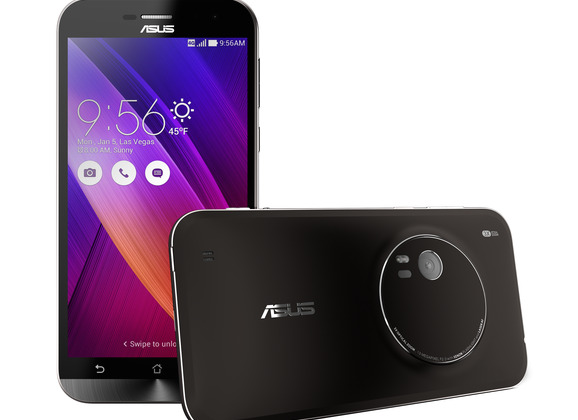 ASUS was gleefully teasing something special for its flagship CES 2015 smartphone, and sure enough it is, with the ASUS ZenFone Zoom squeezing in a 3x optical zoom. The new Android handset has a 5.5-inch Full HD display and runs the latest version, 5.0 Lollipop, but it's the backside which we're most intrigued by, with its 13-megapixel camera and laser auto-focus system. The latter we've seen on handsets from LG, such as the G3 and today's G Flex 2, but an optical zoom in a smartphone is altogether more unusual.
Tipped by ASUS to be the slimmest smartphone to pack such lossless zooming potential, the ZenFone Zoom also includes optical image stabilization. A macro mode supports close-ups from as little as 5cm away.
Meanwhile, although the handset can be left to its own devices, more keen shutterbugs can switch into a manual mode. That grants access to things like white balance and shutter speed, along with ISO settings and exposure.
At its heart is a 10-element lens, wrapped up in an aluminum casing; you also get a dual LED flash. It's a handsome design, albeit fairly low-key, and some ways away from the bright colors of Nokia's zooming PureView line-up.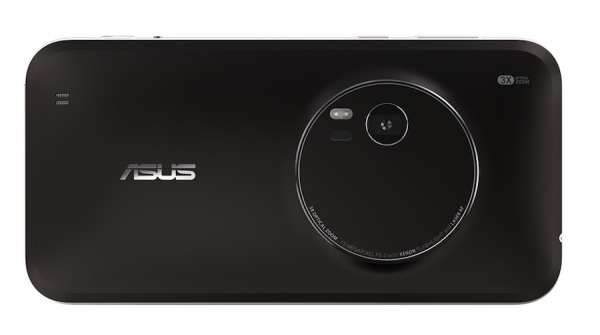 As for the rest of the device, on top of Lollipop there's ASUS' own ZenUI. That includes touch gestures, so that you can launch apps by swiping out a letter or symbol with your fingertip.
ASUS says the ZenFone Zoom will go on sale in the US sometime in Q2. It'll be priced at $399.