ASUS ZenFone AR hands-on: Daydream and Tango under one roof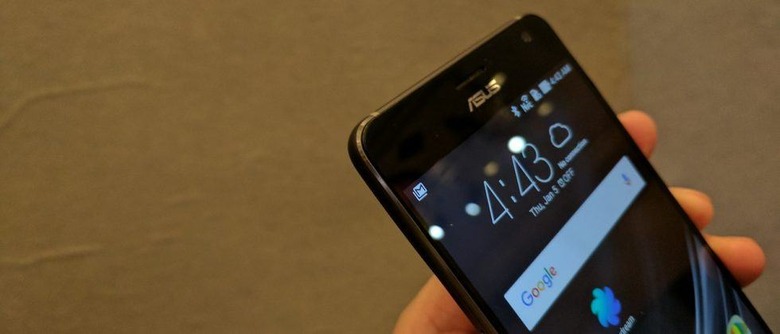 The ZenFone 3 Zoom wasn't the only phone ASUS brought to CES, introducing us to the ZenFone AR as well. Of course, we had a feeling that such a phone would get a reveal thanks to an early leak from Qualcomm, but at this point, that's neither here nor there. The ZenFone AR has been made official, and it packs support for Google Tango and Daydream into the same device.
That's a pretty big deal, because so far, the only support we've seen for Google's Tango augmented reality platform was in the Lenovo Phab 2 Pro. Just as well, only a small number of handsets support Google's virtual reality platform Daydream at this early stage. So far, there hasn't been a single phone that supports both, but that's about to change with the ZenFone AR.
During its press conference, ASUS spent a lot of time talking about the ZenFone AR's TriCam system. That amount of promotion is justifiable, as Google Tango needs quite the set up to implement its vision for augmented reality.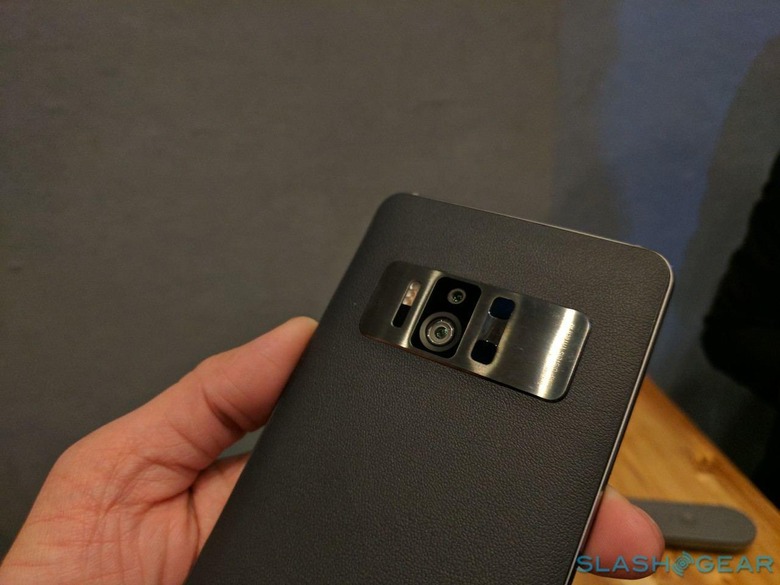 As the name suggests, the ZenFone AR's TriCam System uses three different cameras – one for motion tracking, one for depth sensing, and a final 23MP camera to capture high resolution images. All three of those are necessary for Tango, which uses its area learning, depth perception, and motion tracking capabilities to offer a more fully-featured AR experience than many will be used to.
Fulfilling the needs of Tango is just one part of the equation, however. The ZenFone 3 needs to be similarly well-equipped to handle the demands of Daydream as well, and it certainly seems to be capable in that regard. The phone's 5.7-inch Super AMOLED display outputs at a sharp 2560x1440 resolution, so you should be able to get a good Daydream experience out of this device.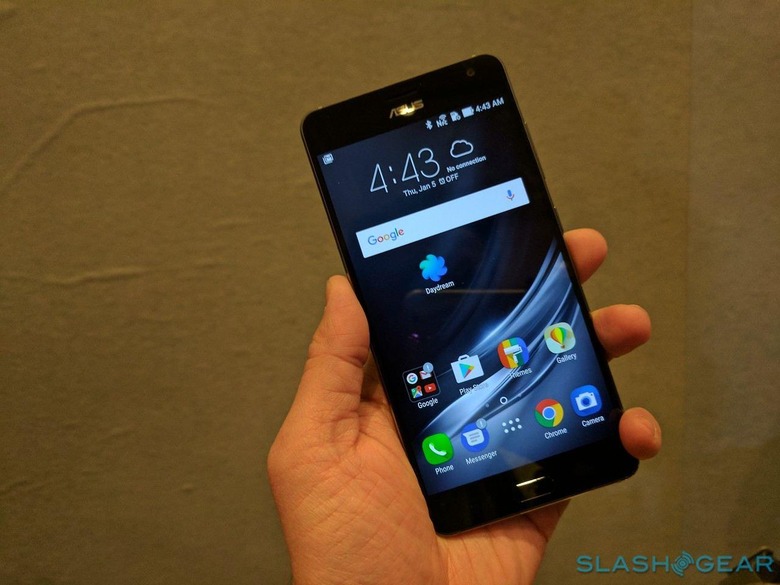 In fact, the ZenFone AR appears to be almost perfectly tuned for both AR and VR, with neither taking a backseat to the other. It's encouraging to see that ASUS isn't making guesses about which platform will be more popular. Instead, it feels like the ZenFone AR treats both Tango and Daydream with equal importance, giving both the components they need to work at optimal levels.
Obviously, AR and VR will both be CPU intensive tasks, which is why the ZenFone AR will be the first commercially available Tango phone to use the Qualcomm Snapdragon 821. The 14nm 821 offers a lot of power – enough to meet the needs of Tango and Daydream – while at the same time ramping up efficiency over previous Snapdragon SoCs. The ZenFone AR will need all the extra battery power it can get, so it's good to have the Sanpdragon 821 along for the ride.
ASUS has also revealed that the ZenFone AR will feature a whopping 8GB of RAM and an "advanced vapor cooling" system, but strangely didn't mention anything about the capacity of its battery. As we've already touched on, battery life is going to be important in a phone that looks to tackle AR and VR, so that's a pretty crucial statistic to leave out.
Unlike the ZenFone 3 Zoom, the ZenFone AR is still a ways off, so there's plenty of time for ASUS to reveal more details. The ZenFone AR won't be launching until sometime in Q2 2017, and for the moment, we don't know how much it'll cost either. While we imagine it's going to sport a premium price tag, we're now left to wait on ASUS for an official number. Stay tuned for more!