ASUS ZenFone 3 Zoom hands-on: Dual-12MP Android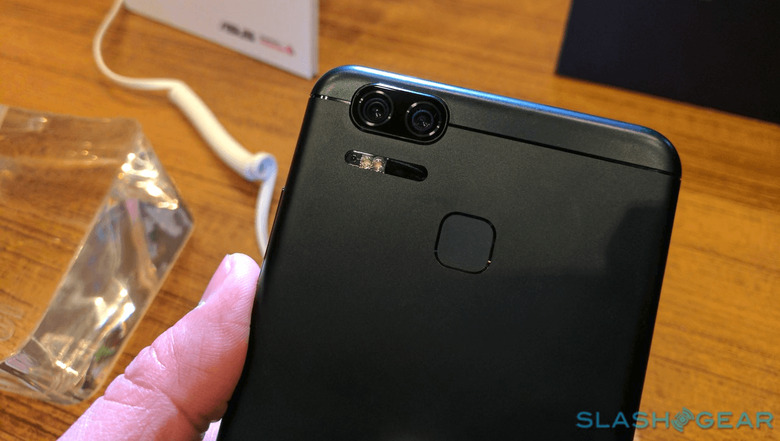 As expected, ASUS has arrived at CES 2017 with the ZenFone 3 Zoom in tow. ASUS chairman Jonney Shih took the stage in Las Vegas to introduce us to the phone, which is looking to make a name for itself in the currently camera-focused smartphone market. The 5.5-inch smartphone features a dual camera set up that's capable of achieving an impressive 12x zoom, putting a lot of other smartphone cameras in check.
Described as a "dream machine" by Shih, the ZenFone 3 features three lenses in total – two 12MP sensors make up the rear-facing dual camera and allow it to achieve 2.3x optical zoom, while the front-facing camera weighs in at 13MP and features an f/2.0 aperture. One of those lenses around the back features a 59mm focal length, while the other – a Sony IMX 362 lens – features a 25mm focal length for wide-angle shots.
The main camera on the ZenFone 3 Zoom uses ASUS' Super Pixel technology, which aims to give photographs more depth and clarity than images from competing phones. That Super Pixel technology also grants the ZenFone 3 Zoom a higher light sensitivity than other phones on the market – 10x more than the industry standard. This translates to better low-light performance, which is helped along by the company's TriTech+ (0.03s) AF system. The dual camera auto focuses, as ASUS says, nearly instantly, even in low-light conditions.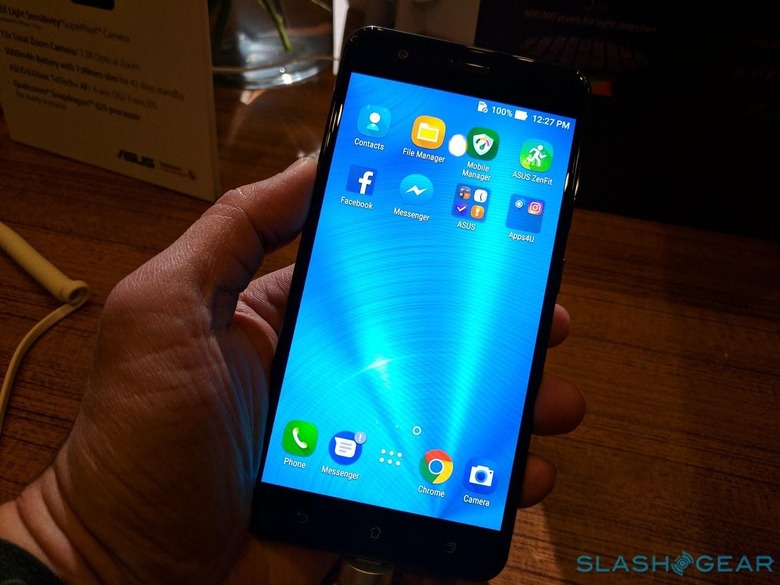 What's perhaps most surprising about this phone is the fact that ASUS has managed to stuff a 5,000 mAh battery into it. That offers a lot more capacity than you'd normally find in similar phones, and it grants an ASUS-quoted 6.4 hours of 4K UHD recording along with 42 days of standby time. That kind of battery life is nothing to stick your nose up at, even if your real-world usage doesn't quite hit the same mark as what ASUS is touting here.
With a battery that large and a dual-camera system, you'd expect the ZenFone 3 Zoom to be a rather thick device, but that isn't exactly the case. The phone itself is just 7.99mm thick, which is slightly more than the 7.36mm thickness of the iPhone 7 Plus.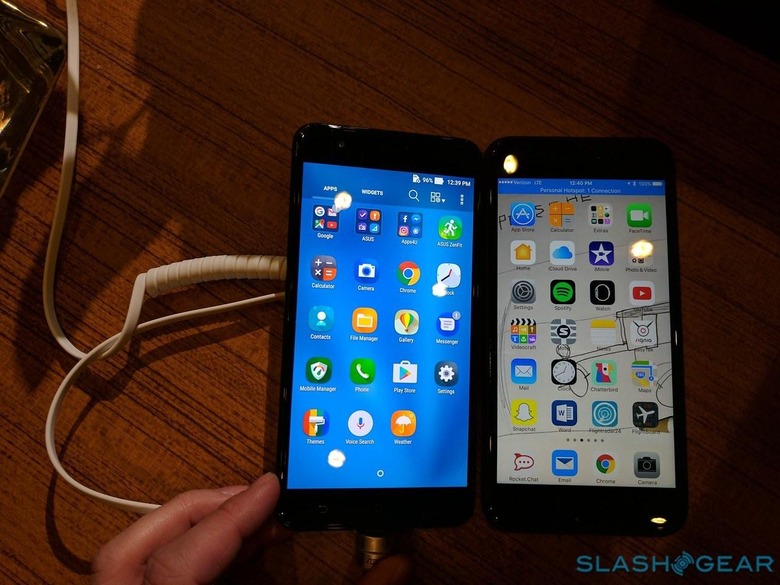 That kind of difference is small enough to be negligible, assuming it's even noticeable in the first place. In any case, you'd be hard-pressed to find someone who would complain about less than a millimeter of additional thickness if it means they get a 5,000mAh battery in return.
The whole package is powered by a Qualcomm Snapdragon 635 processor, which should help extend battery life and maybe even shave a few dollars off the price of the ZenFone 3, at least as it compares to other premium phones. It may not be the best of what Qualcomm has to offer here at the beginning of 2017, but the 635 is still a capable processor in its own right.
Just as well, when Shih says that this is a phone designed for photographers, he means it – the phone ships with a professional manual mode that allows you to set the shutter speed, EV, ISO, and WB settings. Beyond that, you'll have RAW support in both shooting content and viewing it. You'll also be able to manually select the 25mm or 59mm lens, giving you a lot of options when it comes to tweaking your camera settings to make things just right.
The ASUS ZenFone 3 will be arriving sometime in February. ASUS hasn't given us a price just yet, but we expect those details to be coming down the pipeline quickly, considering the phone is launching next month. We'll have more details for you when ASUS sees fit to share them, so stay tuned.