ASUS Transformer Prime hits UK preorder, ships January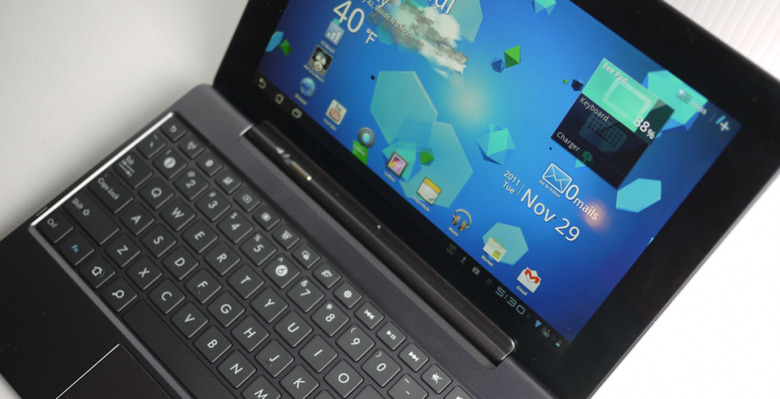 ASUS has thrown open UK pre-orders for the Eee Pad Transformer Prime, offering the Tegra 3 based Android tablet for £449 ahead of shipments beginning in January 2012. Only the 32GB WiFi model will be sold in the UK, bundled with the battery-toting keyboard dock, while those unwilling to wait for a quadcore can also get a discounted original Transformer to tide them over.
The original Transformer is now just £299 for the 16GB model, slate-only, while the 16GB bundle with the keyboard dock is now £399. The 32GB Transformer – again, slate-only, is now £349. Promotional pricing will last until December 30.
For most, though, the lure of the Prime will be too much to ignore. The 10.1-inch tablet has a high-quality IPS+ display, WiFi a/b/g/n, quadcore NVIDIA processor, an 8-megapixel main camera with 1080p Full HD video recording, and of course that special dual-battery capability. The internal battery on the Prime is rated for 12hrs alone, but the keyboard-dock adds a further 6hrs to that.
An Ice Cream Sandwich update will be pushed out OTA shortly, ASUS says. More details on the Transformer Prime in the full SlashGear review.