ASUS ship 700,000 Eee PC in September; predict more in Q4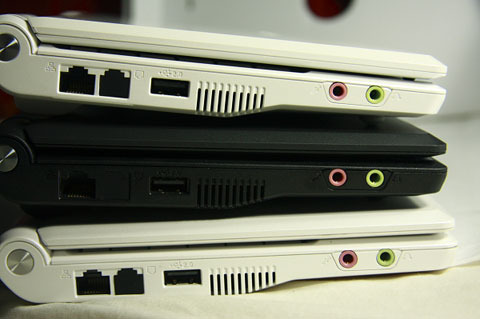 We give ASUS plenty of stick here on SlashGear for its constantly swelling Eee PC range, but consumers obviously don't see things the same way.  According to the latest reports, ASUS shipped 700,000 Eee PCs in September 2008 alone, the highest sales figures for the netbook yet.  Total Q3 shipments were in the order of 1.7 million units, with ASUS predicting similar sales figures for Q4.
The figures were published in the Chinese-language Commercial Times newspaper; it's uncertain whether they came officially from ASUS, from a source inside the company or from analysts.  Somewhat belying the regular manufacturer refrain that there's "no margin" in netbooks, ASUS' gross margins on the Eee PC are reported as being between 15 and 20-percent.  However the Commercial Times quotes analysts who believe ASUS, facing competition from the Acer Aspire One, will reduce this to around 15-percent.
ASUS, however, have denied the analyst speculation, and insist that Q4 shipments will in fact increase without requiring margin adjustment.  October and November are apparently the peak months, and should see a holiday boost to sales.
[Image via Yugatech]