ASUS S101 luxury 'fashion' netbook official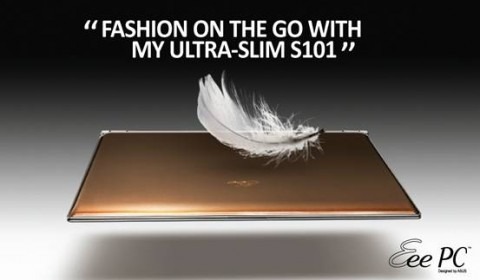 ASUS has officially announced the S101 netbook, its "fashion forward" model with higher specs than the traditional Eee PC range.  The S101 has the usual 1.6GHz Intel Atom CPU paired with a 10.2-inch WSVGA display with LED-backlight, SSD storage up to 64GB and WiFi 802.11n.  It'll be available in brown, champagne and graphite.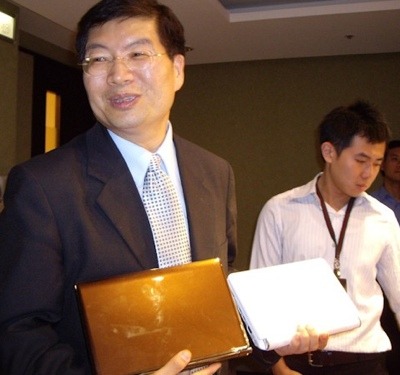 Other specs include Bluetooth 2.0, a VGA output, a 4-in-1 card reader and three USB 2.0 ports.  There's also a VGA quality webcam and multitouch trackpad.  Surprisingly, despite ASUS CEO Jerry Shen claiming that the S101 would not be branded an Eee PC when it launched, the advert above appears to contradict that.
The S101 measures 264 x 180.5 x 18-25mm and weighs 1kg.  It runs either Windows XP or Linux, and has a boasted battery life of up to five hours.  Pricing is listed as follows:
16GB SSD, Windows XP, inclusive of an additional 16 GB SD card: $699
32GB SSD, Linux operating system: $699
64GB SSD, Linux operating system: $799
[via HardwareZone]