ASUS RT-AC68U 802.ac Router Promises Up To 1,900Mbit/s (But It Won't Be Cheap)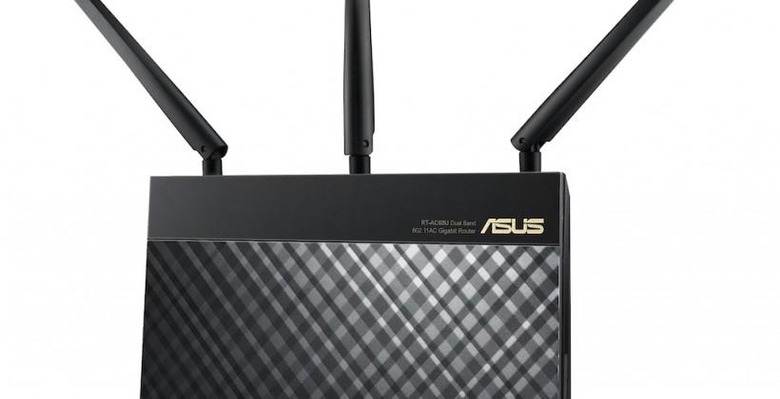 Patient when it comes to shuttling files around your network? No, us neither, and so ASUS' new RT-AC68U router is looking mighty appealing. The new 802.11ac wireless hub may have an unmemorable name, but it's probably worth a second glance as the first dual-band WiFi-ac router around, with the promise of data rates of up to 1,900 Mbit/s.
Of course, if you want to see those sort of speeds, you'll have to be running 802.11ac on all your devices, which is unlikely to be the case right now. Still, it fits in well with ASUS' other Computex launches, such as the VivoPC media center which also has WiFi-ac baked in.
The RT-AC68U also has ASUS' AiRadar system, using beamforming to target its wireless signal and, so the claim goes, provide 150-percent greater coverage than rivals. It's also possible to set up two routers in "sync" mode, with files stored on USB drives connected directly to the router shared with a counterpart router, no PC involvement required.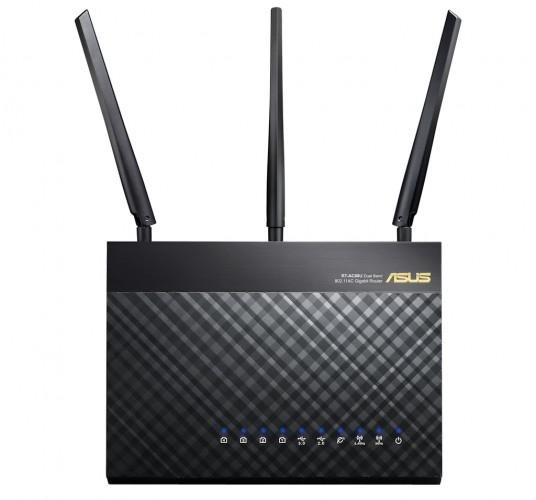 The USB ports can also be used to plug in a 3G/4G modem, just in case your main broadband connection goes out and you have to use some impromptu mobile data instead. They'll work to share a printer across the network, too.
ASUS hasn't said when the RT-AC68U will go on sale, nor how much it will cost. Nonetheless, with the previous-gen AC66U – announced back in 2012 – still commanding a roughly $190 street price, the RT-AC68U is unlikely to be cheap.