ASUS ROG Phone 2 beats Galaxy Note 10 to Qualcomm's next big chip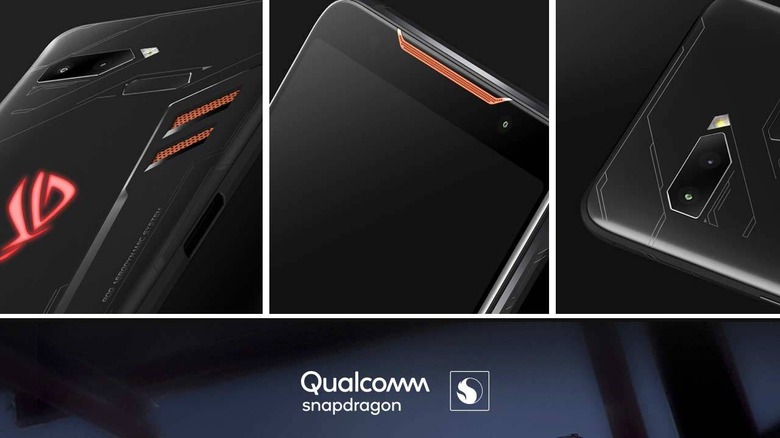 The Qualcomm Snapdragon 855 Plus will power the second edition of ASUS' heavy-metal gaming phone, ASUS ROG Phone 2. What's that mean for the gaming phone world? It means a whole lot, if you're the sort of gamer that's all about the newest and most powerful gaming hardware.
According to ASUS, this will be the first phone in the world (released into the wild? Maybe first to be announced?) with the Qualcomm Snapdragon 855 Plus. The next version of the ROG gaming phone is the "world's first announced to use 7nm Qualcomm Snapdragon 855 Plus Mobile Platform," so says ASUS. It's highly likely that the Samsung Galaxy Note 10 will be second on that list.
The first ASUS ROG Phone rolled with the previous most-powerful processor in the mobile world, the Qualcomm Snapdragon 845. What better way to get a jump on the next generation than to not just continue with that tradition, but to get the "Plus" version too?
The original ROG Phone had vapor-chamber cooling, one of the several ways in which the first generation of gaming phones attempted to show they meant business when it came to heavy-duty gaming. We're expecting this plus everything else the ROG Phone 1 had in it to come to the ROG Phone 2 later this year.
That means an AMOLED display with HDR capabilities and 90Hz refresh rate – and 1ms response time. The first version had "AirTrigger" tech and top-notch haptic responses to shake one's hands into believing the games they were playing were rocking and rolling.
The biggest differences will likely come in the industrial design of the machine – what it looks like and functions like from the outside. The first version had a side-mounted set of ports and acknowledgement that most high-end mobile games were played landscape-style. Who knows what's next?
We will know more about the release date for the ASUS ROG Phone II (or 2, if you wish), soon. We'll also have more detail on the pricing and availability in the immediate future too – stick around!