ASUS RoG Crosshair IV Extreme motherboard pictured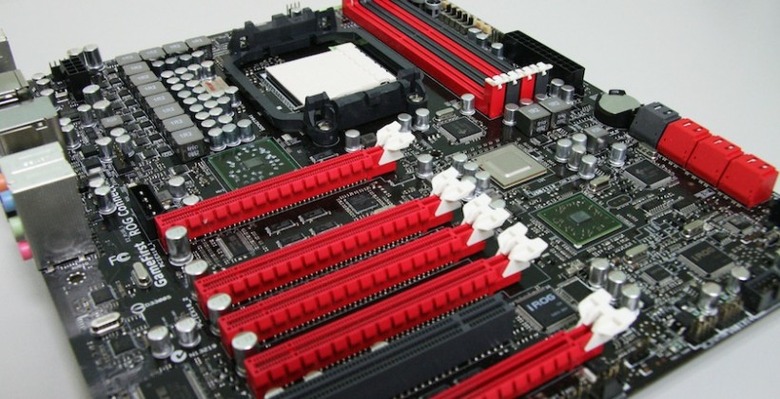 Ready for some more motherboard porn to drool over?  ASUS have just sent over the latest photos of their new Republic of Gamers Crosshair IV Extreme 'board – for AMD's latest AM3 socket processors including the Phenom II X6 hexacores – that pairs the AMD 890FX chipset with dual BIOS, an onboard Lucid Hydra 200 for improved multi-GPU performance, and support for ASUS' RoG Connect with remote Bluetooth control.
The Crosshair IV Extreme builds on the existing Crosshair IV Formula announced last month, and sets huge gobs of overclocking in its sights.  That includes on-motherboard hardware buttons to control BIOS settings, one-touch automatic overclocking with Turbo Key II, and ASUS' Core Unlocker which activates any dormant cores in the CPU.
There are also six SATA ports, the usual bevy of PCIe 2.0 x16 slots (with CrossFireX support, naturally) and more USB ports than you can shake a metaphorical stick at.  No word on pricing or availability, but hopefully the alluring close-ups in the gallery below will tide you over until we know more.