ASUS planning Eee PC and notebook price hikes after March 1st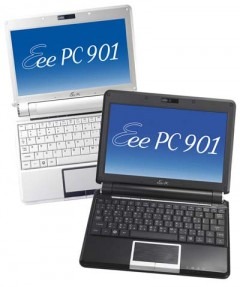 ASUS are reportedly planning to increase prices on their notebooks and Eee PC netbook ranges, effective from March 1st, which will see costs rising by up to 20-percent.  Full details of the move, which is apparently in response to both the current financial climate and the rising price of both computing components and manufacturing costs, have not been revealed, but in a worst-case scenario could see the cost of the latest Eee PC 1000HE rise from $399 to $479.
ASUS' Q4 2009 financial meeting is due to take place tomorrow, February 12th, with the company expected to reveal more detail about the pricing situation in the live webcast.  They're also discussing changes in their channel strategy, but have made no further comment on that; it could relate to recent rumors that ASUS is planning on selling notebooks and netbooks in Walmart.
We're expecting to see the biggest price-hikes in ASUS' mid-range and higher notebooks, with the Eee PC netbooks spared the bigger increases given the volatile nature of the segment and the large emphasis consumers place on price.  Entry-level notebooks, another competitive segment, should also remain relatively low.