ASUS O!Play HDP-R1 1080p media streamer on sale now for $100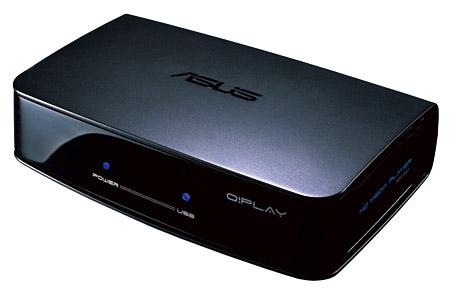 We may receive a commission on purchases made from links.
ASUS' diminutive O!Play HDP-R1 HD Media Player has finally gone on sale, with the 1080p-capable box priced at $99.99.  Announced back in June, the O!Play offers playback of local, network or internet content, via various USB 2.0, eSATA or wired ethernet ports.
There's also a full remote control and nifty GUI, while AV connections include HDMI, composite audio/video and optical digital audio.  File type support includes DivX, Xvid, MKV and MPG, among others, together with MP3, AAC and FLAC audio.
Audio support includes the ability to bitstream or decode Dolby Digital and DTS Surround audio.  What you don't get for your hundred bucks is WiFi, but you could add a wireless ethernet bridge should the mood take you.  Still, it'll likely handle high-definition content better over a wired link.