ASUS GeForce GTX 480/GTX 470 tipped ahead of NVIDIA launch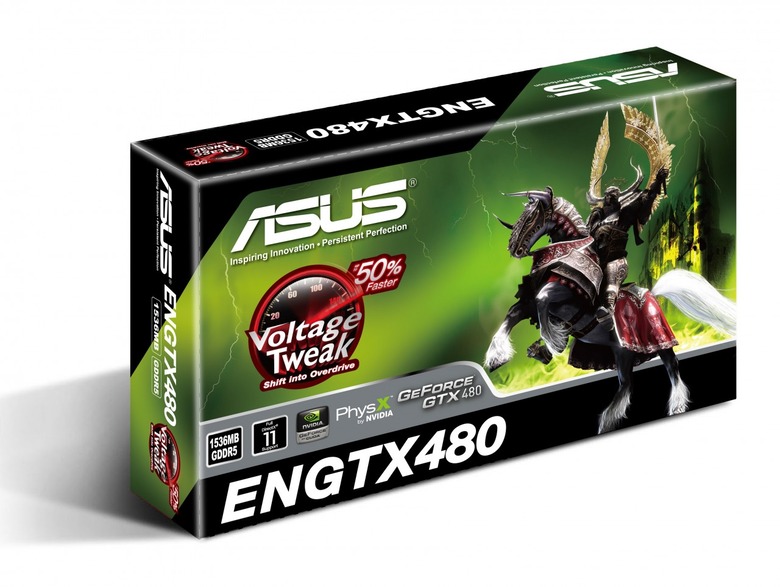 Can we really get excited about box-art?  When it's the box-art for NVIDIA's upcoming Fermi-based video cards – in this case the ASUS GeForce GTX 480 and ASUS GeForce GTX 470 – we can, yes.
ASUS are being tight-lipped on the video cards actual performance, so anything new will have to be gleaned from the boxes themselves.  The ASUS ENGTX480 comes with 1536MB of GDDR5 memory, while the ASUS ENGTX470 makes do with 1280MB; both get Voltage Tweak for straightforward overclocking of the GPU by up to 50-percent.
Last we heard, however, poor GPU yields had left NVIDIA facing underperforming cards, with early examples of the GTX 480 expected to have 480 cores and the GTX 470 448 cores, instead of the initially tipped 512.  Initial availability is predicted for the end of March, with broader sales in early April 2010.