ASUS G53SW, G73SW, N53SV and N73SV Intel Sandy Bridge notebooks revealed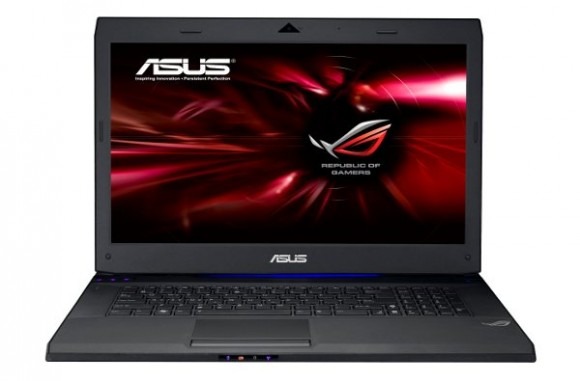 ASUS isn't just teasing tablets this morning; the company is also spilling details on its Intel Sandy Bridge notebook ranges, the games-centric G53SW and G73SW, and the mainstream N53SV and N73SV. The ASUS G73SW uses the company's Stealth Fighter inspired design, and pairs Intel's new Core i7-2630QM processor with 8GB of DDR3 1333MHz RAM, a 17.3-inch 1920 x 1080 display and twin 500GB Seagate Momentus XT hybrid drives.
It also gets WiFi b/g/n, USB 3.0 and NVIDIA GeForce GTX 460M graphics with 1.5GB of dedicated memory, together with a Blu-ray drive. It's showing up in some online stores priced between €1,900 and €2,050 ($2516 to $2714). Meanwhile, its smaller sibling – the 15.6-inch ASUS G53SW – also gets the Core i7-2630QM chip and up to 8GB of RAM, along with a single hybrid drive (up to 1TB), GeForce GTX 460M graphics and the same connectivity. It's expected to be priced from $1,299 with a DVD burner and 6GB of RAM.
As for the ASUS N53SV and N73SV, they use the same 2.0GHz quadcore processor as the G-Series models, with either 15.6- or 17.3-inch displays, NVIDIA GeForce GT540M graphics with 1GB of memory, and 4GB of DDR3 RAM as standard. Ports include HDMI and USB 3.0, and audio is by Bang & Olufsen. Pricing kicks off from $1,197; we're expecting to hear more about these at CES 2011 next month.