ASUS freeze Smartbook development over lack of "clear market"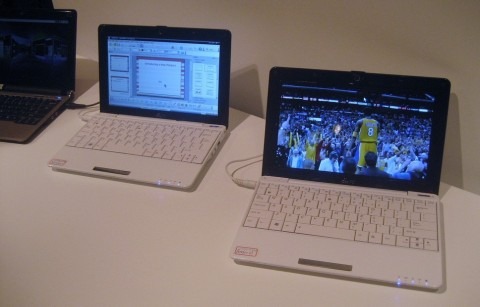 ASUS may have leant their weight to the Smartbook movement back at Computex, bringing along a couple of slender Eee PCs based on the 1GHz Qualcomm Snapdragon processor, but that doesn't mean they've current plans to bring them to market.  Indeed, according to ASUS CEO Jerry Shen this week, the lack of a "clear market" for Smartbooks has seen the project put on ice.
"Currently," Shen told investors at a conference in Taipei recently, "I still don't see a clear market for Smartbooks."  ASUS is best known for kick-starting the netbook segment with their Eee PC, ostensibly the Smartbooks' biggest competitor.  Qualcomm tipped the newer platform as a cheaper alternative, with models expected to arrive priced from $199 and prioritizing wireless connectivity and all-day battery life.
ASUS' Computex prototype also ran Android, an OS that has prompted controversy as to its suitability for netbook/Smartbook style implementations.  Check out the video demo of the Smartbook here.
[via Engadget]