ASUS Eee PC T101MT hits US and Europe in April 2010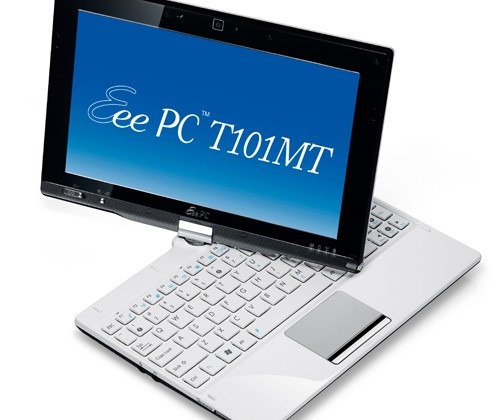 Having teased us with it for over a year, ASUS have finally announced availability for the Eee PC T101MT, their 10.1-inch convertible multitouch-capable netbook.  According to the company's Italian press release, the T101MT will arrive in Europe in April 2010 with a price tag of €499 ($663); however, Lilliputing have also heard from ASUS that the US launch of the tablet will also be in April, with a retail price of $499.
The exact specifications of the US machine are unknown, though it's believed to have 1GB of RAM, a 160GB hard-drive and Windows 7 Starter Edition.  The European model, meanwhile, packs healthier specs: Windows 7 Home Premium, 2GB of RAM and a 320GB hard-drive.  Both will have Intel's Atom N450 1.66GHz processor, WiFi b/g/n and a 10.1-inch 1024 x 600 touchscreen.
Reviews of the Eee PC T101MT have been mixed, with positive feedback for the netbook's touchscreen accuracy but concerns over whether the Atom CPU is potent enough to keep things chugging along.  Given the price tag, ASUS seem to be positioning the T101MT as a rival to the Apple iPad, though in reality we reckon the two are very different machines.  The iPad prioritizes "it just works" at the expense of user-flexibility, while the ASUS – as a fully-capable notebook – should offer more functionality but with the inherent compromises in usability that go along with that.
[via jkkmobile]