ASUS Eee PC 901 turns up, drops ASUS branding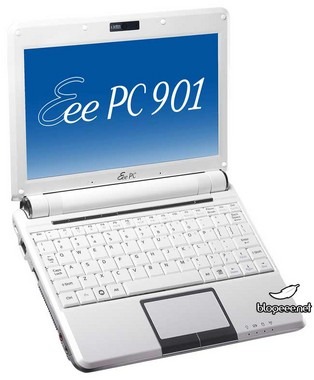 Photos of ASUS' upcoming Eee PC 901 – the Intel Atom powered version of the 8.9-inch budget ultraportable – have appeared online, together with a run down of the differences Asustek have made to the case design and ports layout. It seems that the company wasn't content to merely wait until Intel could catch up with Atom stock, and instead have tweaked 901 to suitably differentiate it from the current Celeron M-powered 900 version. Notably, the ASUS logo has now been removed from the notebook, lending credence to the rumor that Asustek plan to spin the Eee off as a standalone brand.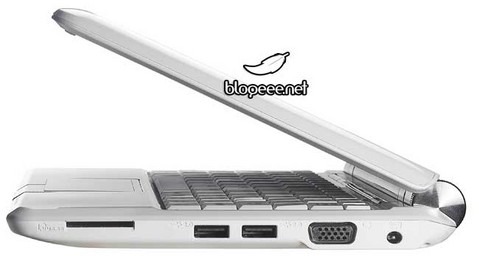 The exterior changes aren't massive. Minor tweaks to the keyboard layout, the status LEDs have been shifted to the left so as to be more central (and less likely to be blocked by a user's wrist) and the USB ports have shuffled around. ASUS have also given the touchpad a new metal surround.
ASUS originally said they expected Intel's delays to impact Eee PC 9xx availability until September of this year. They're yet to announce pricing for the Atom version of the notebook. Analysts have speculated that Intel will cash in on the demand for their super-efficient mobile chips by raising prices, which could have a knock-on effect on the budget ultraportable market as a whole.
[via Google News]