Atom shortage until September say ASUS; Intel raising cost of in-demand chip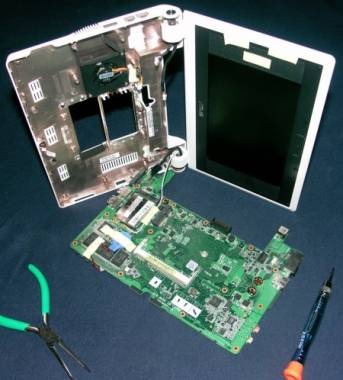 Although Intel confessed to having trouble meeting demand for their Atom processor earlier this week, the chip company declined to specify when it thought supplies would stabilize.  The sudden flourish in the budget ultraportable laptop market has certainly exacerbated the problem, and now Asustek Computer president Jerry Shen has confirmed that his company believes the shortfall will continue until September.  However while ramping up production, Intel is apparently also cashing in on the mobile processor's rarity by raising prices.
According to sources at PC vendors, Intel is looking to prioritize major vendors with their initial batches of the processor.  It is also expected to raise the price of the Atom CPU in 1,000 tray quantities.  This will likely put even greater pressure on the tight-margin budget ultraportable market, as manufacturers will be forced to absorb these increases themselves rather than pass them on to the consumer. 
Asustek have predicted a slight decrease in overall gross margins for the Eee in Q3, based in part upon not being able to produce enough Atom-powered models.  The existing Celeron M-based Eee PC 900 will continue to be available alongside the Atom version while Intel production increases.  It's uncertain what the price difference between the two models will be.