Intel Atom demand prompts chipset shortages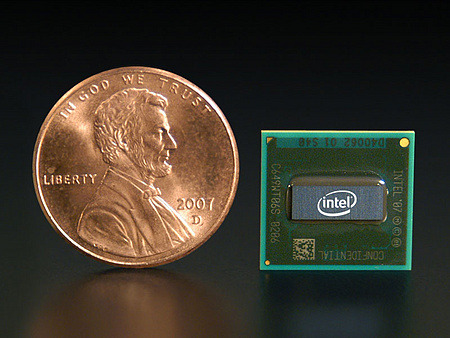 Intel are having trouble meeting demand for their ultra-efficient Atom mobile processor, according to a report in the WSJ.  While the company claims to be on-track to produce millions of the chips before the end of the year, demand has exceeded expectations.  The Atom is currently being used in the ASUS Eee ultraportable, among others.
While Intel attempts to reassure the industry with claims that they are "working quickly to address" the potential Atom shortfall, manufacturers themselves are steeling themselves for a potentially longer delay.  Asustek, whose Eee range has been impacted by recent battery shortages, has suggested that the Atom problem might keep supplies of the popular budget notebook scarce until Q3.  The market success of the Eee has encouraged similar models from a variety of manufacturers, many of whom have turned to Intel for their chipsets.
Atom is part of Intel's new push for 45nm chips, away from the previous generation of larger, 65nm models.  An entirely new design, they permit more efficient use of batteries and increased thermal efficiency while still offering sufficient power for internet and media use.  They form the basis of Intel's Mobile Internet Device platform.