ASUS rumored to launch standalone Eee brand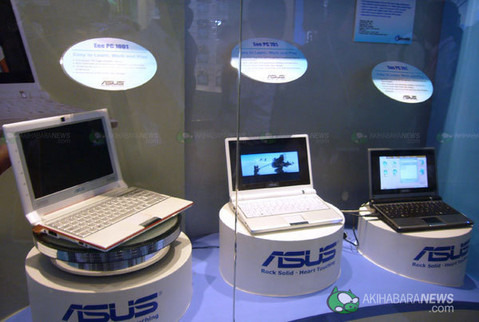 After Asustek CEO Jerry Shen revealed the company planned a 10-inch version of their runaway-success ultraportable, it looked as though the Eee roadmap was complete.  Now, a DigiTimes report suggests that, in an attempt to capitalise on the success of the range, they're considering splitting off the Eee as a separate brand.  In doing so, Asustek would be able to further develop the line-up without worry of treading on its own ASUS-branded toes.
Industry sources are predicting an Eee TV (E-TV), Eee desktop (E-DT) and Eee monitor all before the end of Q3 2008, certainly enough for a standalone range.  They go on to suggest that, as well as the 10-inch Eee notebook Shen confirmed, an 11-inch model will appear by the end of the year.  This would seem to border on Asustek's own definition of anything with a 12-inch display or above being a "classic" notebook, not an Eee. 
Spinning off the brand could be a way to avoid that overlap, however.  Shen's own estimates are that the new 8.9-inch Eee PC 900 will account for half of all sales of the range by June and 60-percent by the end of the year, suggesting that there's obviously demand for larger, still-budget machines.  Asustek is yet to comment on the speculation.