ASUS Eee PC 1201N gets twin reviews: capable crossover ultraportable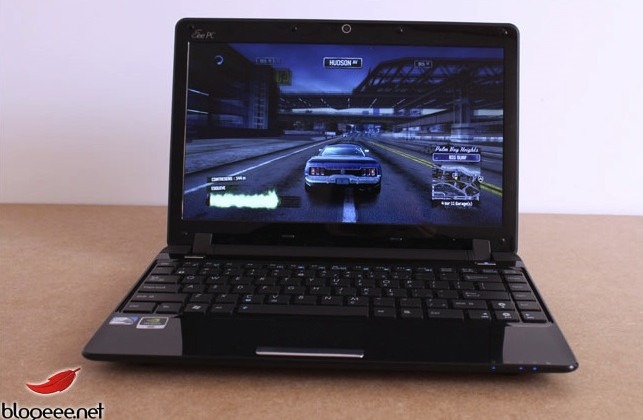 You wait for one ASUS Eee PC 1201N review and along come two at once.  After delivering some reasonable graphics benchmarks last week, the Ion-toting 12.1-inch netbook has been put through its paces at both Noti and Blogeee and the overall impression is of a segment-bridging machine.  Not quite a netbook and not quite a "proper" ultraportable, the 1201N delivers much of the usability you'd hope for together with strong HD performance, with only a few build quality issues leaving cause for concern.
Both reviews rate the dual-core Atom 330 processor and NVIDIA Ion pairing highly for everyday usability, with the netbook having no problem with multiple tabs open in the browser, simultaneous video playback and other tools – such as graphics editing – that you'd not normally associate with an Atom chip.  You'll pay for it in battery life, however; Noti ran a particularly stressful test, turning both WiFi and Bluetooth on, brightness to maximum and playing a Full HD video on a loop, and got 2 hours and 45 minutes out of the standard 6-cell battery.
For more casual testing, Blogeee browsed over WiFi with periodic YouTube video playback, and found the 1201N good for almost 4 hours 45 minutes.  Speaking of the battery, Noti found it was reasonably loose in how it fits the netbook, which doesn't speak too highly of build quality; still, elsewhere – aside from being a fingerprint magnet – the 1201N rates pretty highly for construction.  Both sites found a lot to like, though there's a question of whether you lose a little in mobility going from a 10-inch machine to a 12.1-inch model.  Still, for most everyday users that probably won't be an issue.