ASUS Eee PC 1015P Seashell and 1016P Diary detailed: 14hrs battery life apiece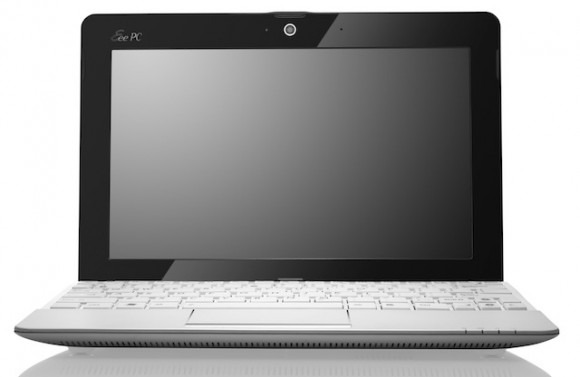 Remember the three leaked ASUS Eee PC models from last week, the 1015P, 1016P and 1018P?  ASUS have delivered on all three, and while we've already seen live shots of the super-slim Eee PC 1018P Prime, we thought you might like more details on the other two machines.  The ASUS Eee PC 1015P has the same white plastic styling as previous "Seashell" netbooks from the company, but throws in a 14hr 6-cell 63Wh battery and Intel's latest Atom N450, N455, N470 and N475 processors.
There's also a 10.1-inch 1024 x 600 display, 1GB of RAM and a 160GB hard-drive, to which ASUS will throw in a further 500GB of online storage.  Connectivity includes WiFi b/g/n and Bluetooth 2.1+EDR, along with VGA, USB 2.0, a memory card reader and audio in/out.
As for the ASUS Eee PC 1016P Diary, that's apparently intended for business use and comes with a sensible aluminum chassis.  It gets the same basic specs and processor choices as the Eee PC 1015P Seashell, but you can also upgrade the RAM to 2GB and the HDD to 320GB.  Bluetooth 3.0 is another option, and ASUS reckon you can manage up to 14hrs of runtime from the 6-cell battery.  No news on pricing or availability as yet.