ASUS Eee PC 1008HA Shell, S121 512GB SSD & Eee Keyboard at CeBIT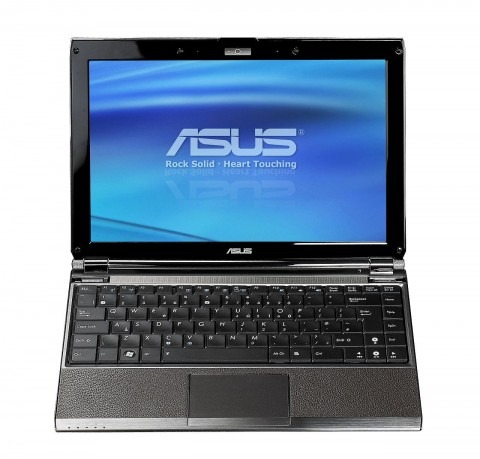 Further details on ASUS' rumored luxury netbook, the Eee PC Shell, have emerged, ahead of a predicted launch at CeBIT.  The netbook will be known as the ASUS Eee PC 1008HA Shell, with the company focusing on giving it longer battery life than the S101 it replaces.  Meanwhile the company is also believed to be bringing the Eee PC S121 to CeBIT, complete with 512GB SSD and 120GB HDD versions.
The 512GB SSD ASUS Eee PC S121 – which has a 12.1-inch display – is expected to retail for a whopping $1,649, while the 120GB HDD ASUS Eee PC S121 should come in at a more reasonable (comparatively speaking) $899.  Apparently ASUS will also use CeBIT to showcase their Eee PC S101H, the Eee PC T91 convertible tablet-netbook, and its UX and U-series ultraportable notebooks.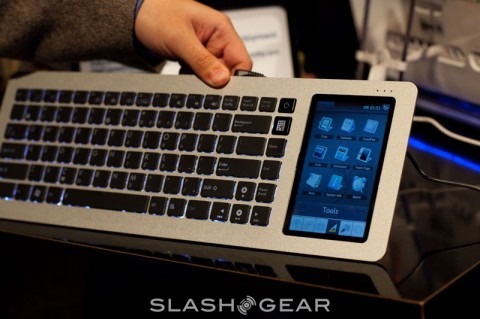 Another star of the show will be the Eee Keyboard, first spotted at CES 2009.  While we scored some great shots of the concept device – which has a touchscreen flanking the QWERTY 'board, and has an integrated nettop onboard – ASUS were hesitant to reveal specs.  However we now suspect that they've used the Intel Atom Z520 CPU and SCH US15W chipset, with the Eee Keyboard running Windows XP.  Hopefully this new burst of information puts us one step closer to an actual release.